Hey Yo, Draven here.
Yesterday we got a look at George Clooney's look of fear in a new poster for Alfonso Cuaron's GRAVITY and now it is Sandra Bullock's turn: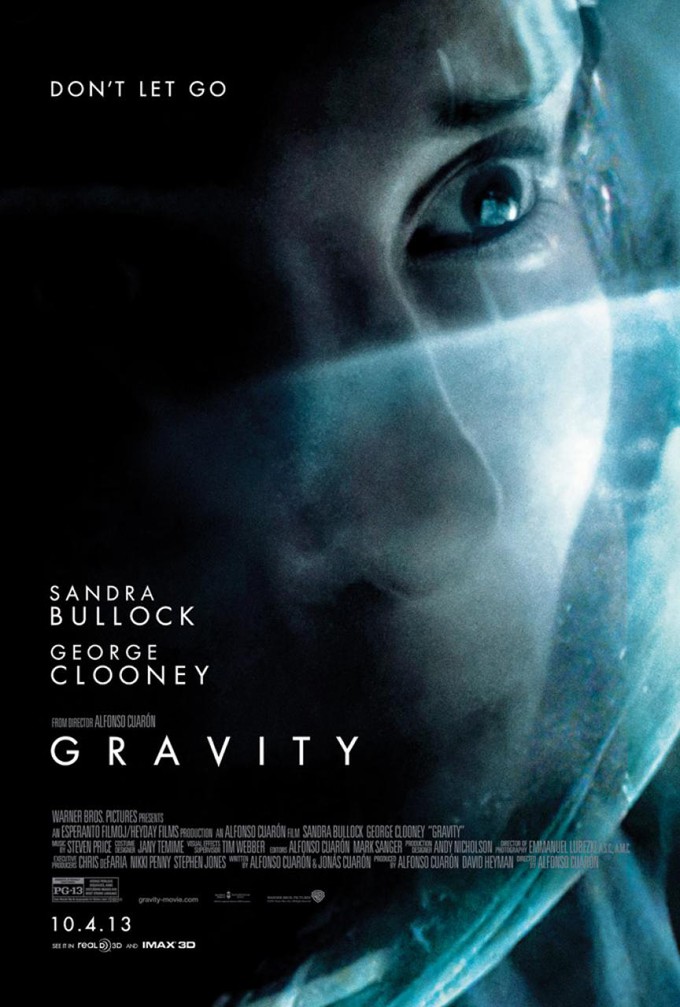 Both of these character poster are pretty cool because they have a striking image that would get people to stop and take notice. Plus, they seem to match the look and colors of Cuaron's film which I always love.
There is a ton of hype surrounding this film and the people who have seen it have gone absolutely crazy for it. If you are not excited for this I don't know how you can claim to have a movie-loving soul. Get excited because after a summer of disappointments for a lot of you, GRAVITY will almost surely match or exceed expectations.
GRAVITY hits theaters October 4th and check back after it premieres in Toronto as Beaks will have a review published.
Follow me on Twitter here!