Nordling here.
It's been almost a year since I saw I DECLARE WAR at Fantastic Fest (here's my review), and I've seen it a couple of times since. I think it's a terrific movie - like STAND BY ME, it may be a movie about kids, but it speaks to the grownup in all of us - and I'm very happy that Drafthouse Films picked this one up for distribution. It opens in theaters tomorrow, August 30th, and is available on iTunes, VOD, and On Demand right now. It's well worth your time to check it out.
We've got some exclusive alternate posters for the movie, and I think they really get what the movie is all about. It's about children at play, but it's also more than that - it's about people, trying to navigate this world on their terms, in the only way they know how. It's got such good performances, and I think that kids and their parents should see it together (if the language bothers you, I think you may have forgotten what it was like being a kid; not an hour went by that I didn't drop an F-bomb somewhere when I was 11 - out of the earshot of any adults, of course). Here's the posters (click to enlarge):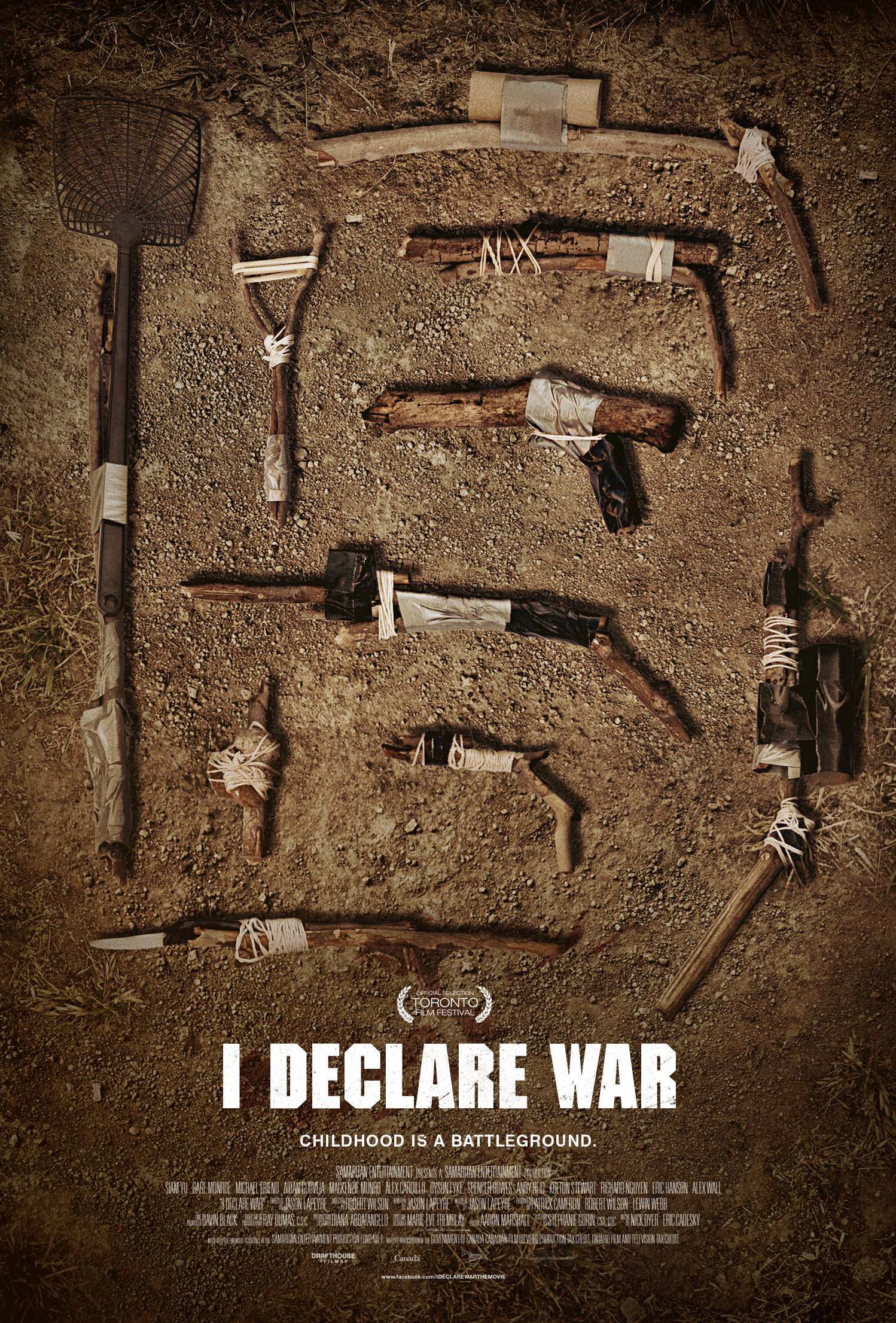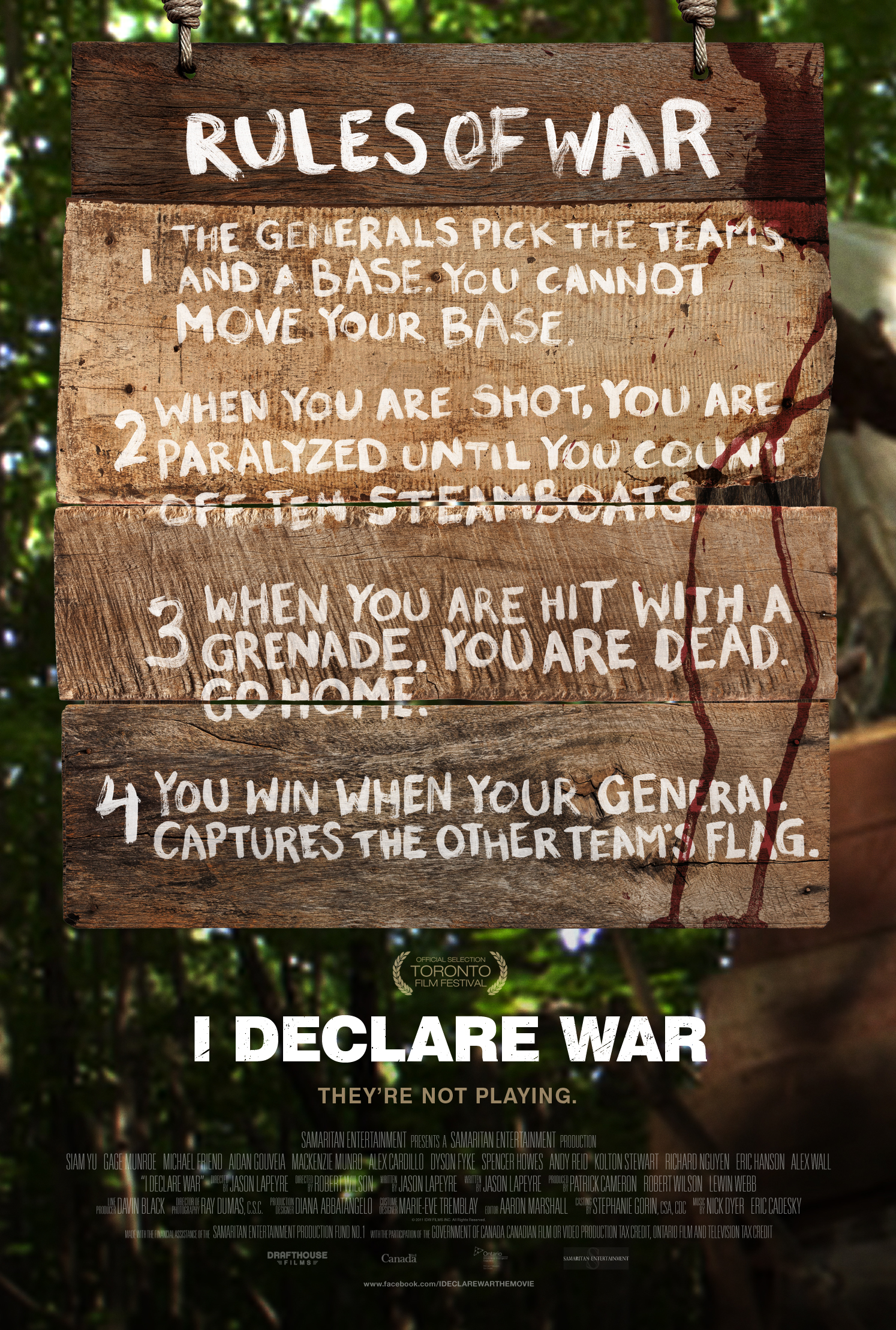 I DECLARE WAR is available now on demand, and opens tomorrow in theaters.
Nordling, out.