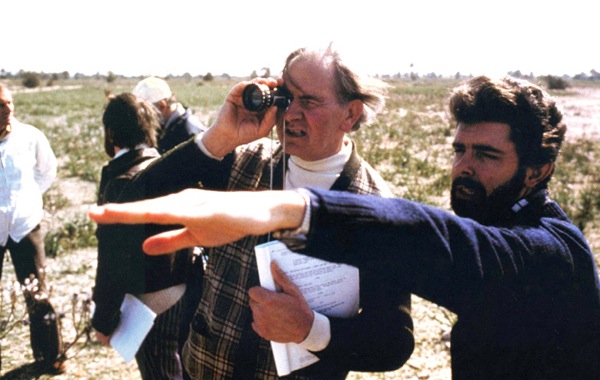 On August 23rd, 2013, the film community lost two giants in the field of cinematography: Gilbert Taylor and Vadim Yusov. Though Taylor was best known for being the man who set the visual tone of George Lucas's STAR WARS saga in EPISODE IV: A NEW HOPE, his most dazzling work was done in black-and-white for filmmakers as aesthetically disparate as Stanley Kubrick, Richard Lester and Roman Polanski. Yusov was also renowned for his black-and-white photography, primarily in his early collaborations with Andrei Tarkovsky, but he rather memorably painted with colors later in his career on Sergey Bondarchuk's epics THEY FOUGHT FOR THEIR COUNTRY and RED BELLS (the latter in 70mm).
The conditions under which they worked couldn't have been more different. Taylor cut his teeth at Elstree Studios in 1930s England, crossing paths with Alfred Hitchcock and assisting the legendary cinematographer Freddie Young. After serving in the Royal Air Force volunteer reserve during World War II, he made the leap to director of photography on Roy Boulting's THE OUTSIDER. He worked steadily throughout the 1950s and early '60s, but everything changed in 1964 when he shot both A HARD DAY'S NIGHT and DR. STRANGELOVE OR: HOW I LEARNED TO STOP WORRYING AND LOVE THE BOMB. In one year, Taylor proved adept at handling a frantic, on-the-fly musical of sorts as well as a meticulously designed black comedy. The latter was particularly challenging, as Kubrick insisted on using only source lighting to illuminate Ken Adams's sets. Taylor, who'd previously shot the brilliant opening credit sequence of LOLITA for Kubrick, delivered spectacularly under tough restrictions, which made him a natural to lens the psychologically jarring thriller REPULSION for Roman Polanski a year later. For those keeping score: that's three masterpieces in two years for Taylor.
Taylor's collaboration with Polanski continued into the 1970s, concluding with the suffocating bleakness of MACBETH. He was then called upon to shoot Hitchcock's FRENZY, one of the director's most brutally funny films - though the most memorable sequence, a tracking shot backing away from a soon-to-be murder scene, isn't exactly a gut-buster.
As if to flaunt his versatility, Taylor's next two high-profile assignments - THE OMEN and STAR WARS - offered a sharp contrast between soft-focus photography and a very clean look that graciously allowed the groundbreaking special effects to steal the show. This was Taylor's genius: a willingness to completely change up his visual style to suit the aesthetic needs of the production.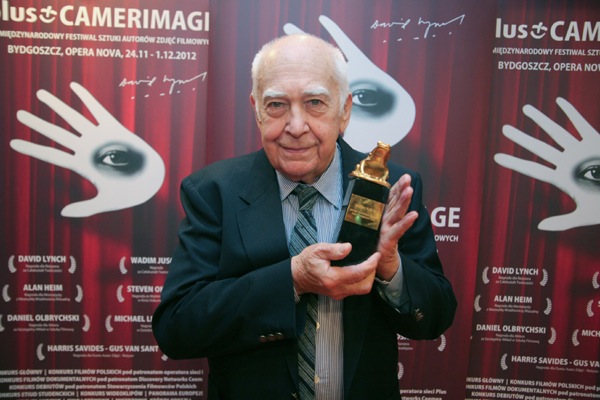 For Vadim Yusov, the challenge was Andrei Tarkovsky's "ignorance" of the limitations before him. One of the most gifted filmmakers in the history of the medium, Tarkovsky's bold creativity was occasionally at odds with the censor-happy former Soviet Union. Though Yusov didn't have to worry about politics on IVAN'S CHILDHOOD, his first collaboration with Tarkovsky, he did have to find a way to bring his director's very particular vision to life, which required executing complicated tracking shots as well as establishing a stark visual contrast between peacetime and wartime Russia. It is an astonishingly assured movie in every aspect, presaging the poetic wondrousness of 1966's ANDREI RUBLEV. Now this is a black-and-white film bursting with life, culminating in a color finale that remains one of the most transcendent moments I've ever experienced in a movie theater; it is impossible to conceive of the still-young Tarkovsky pulling off this feat without the technically-skilled Yusov at his side.
Sadly, Yusov would only make one more film with Tarkovsky: the 1972 adaptation of Stanislaw Lem's sci-fi masterwork SOLARIS. I must confess an unfamiliarity with Yusov's subsequent work aside from RED BELLS (which I watched on VHS over a decade ago), so I'll link you to this obituary by The Guardian's Ronald Bergen. It's a fine overview that should leave you with several non-Tarkovsky titles to chase down.
Our condolences to the family and friends of both gentlemen.