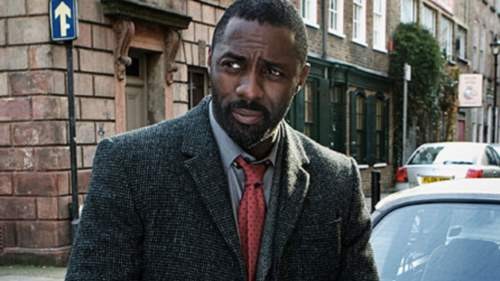 There's been some chatter for a while now regarding whether the edgy, awesome, and award winning BBC series LUTHER - starring the inimitable Idris Elba (recently seen as PPDC Stacker Pentecost in PACIFIC RIM and soon to reprise his role as Heimdall (the gate keeper of the 'rainbow bridge' / Bifrost) in THOR: THE DARK WORLD) - would somehow, someday, make its way to the big screen.
LUTHER creator/writer and recent DOCTOR WHO scripter Neil Cross is now saying this possibility is closer than ever. At the Edinburgh TV Festival, Cross revealed that he has already scripted said movie and that he hopes to get the picture made next year. Seems there's interest from all concerned: Elba, BBC, etc.
It will follow his career in the earlier days, when he is still married to Zoe, and the final scene in the film is the first of the initial TV series.'
The prequel nature of the piece will allow fans and players to re-unite with characters who met untimely ends...or whatever...during the show's three Series/Season run.
You can learn more about the project HERE. In its run to date. Season/Series 3 of LUTHER will transmit on BBC America early September.
-------------------
Glen Oliver
"Merrick"
- e-mail
- Twitter
- Google +