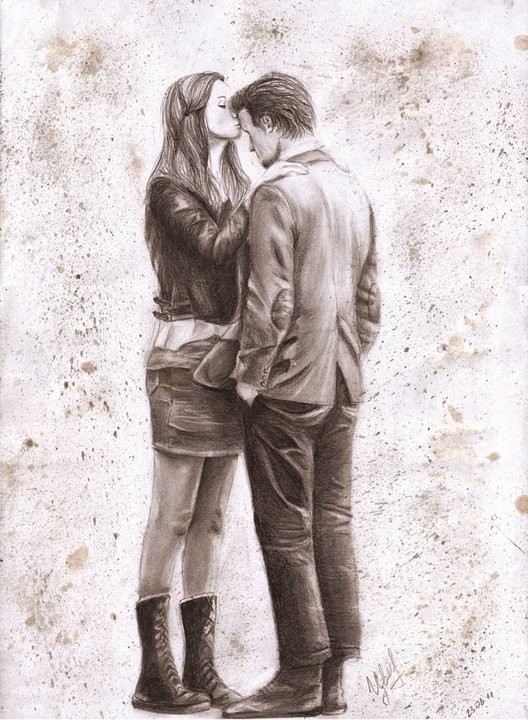 [by xJulien via GirlOnGeekBlog]


Glen here...
Some challenging but necessary and evolutionary family matters have swallowed my time and energy this week - and scuttled my ability to bring you as full a Docback as I'd intended today. Nonetheless, here are few few points to chew on in our moderated-as-always forums below.
Next we'll we'll be returning to form with a brief look at the Spearhead from Space Blu-ray, and...whatever else turns up between now and then.
A HEAD SCULPT FROM AN UPCOMING PETER CAPALDI AS THE DOCTOR FIGURE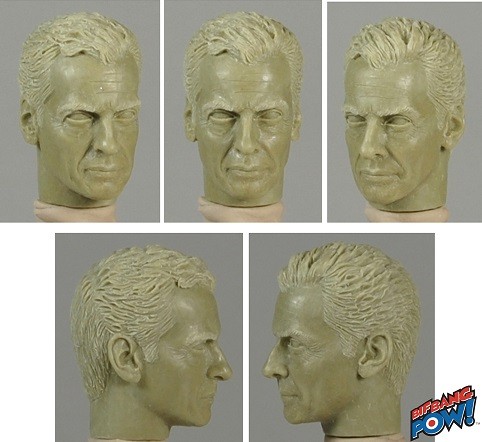 Learn more from John Ary at AICN Toys, HERE.
BEHOLD THE NEW PYRAMIDS OF MARS PLAYSET FROM UNDERGROUND TOYS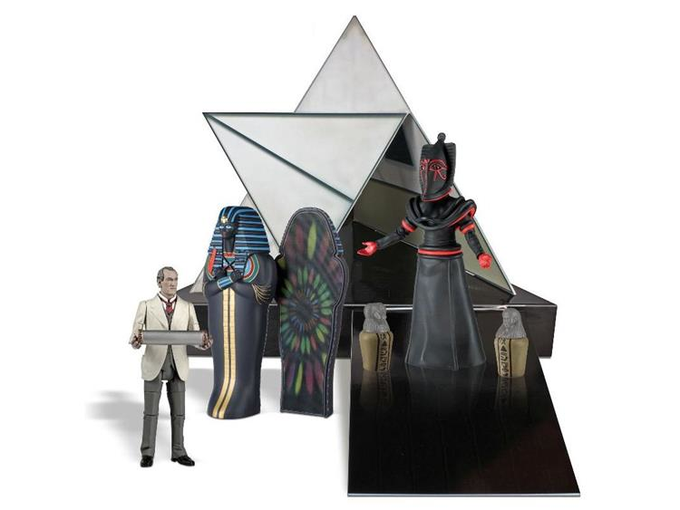 [via ArticulationTimes]
DOCTOR WHO PROMS 2013 TO TRANSMIT MONDAY AUGUST 26 ON BBC ONE
Per THIS listing on BBC's website.
While not as elegant and melodic as composer Murray Gold's later contributions to the seeries, BBC One posted this video snippet previewing the Proms' "Classic DOCTOR WHO Medley" - and it's kinda fun.
Look for the Proms to transmit 4pm UK time.
PETER CAPALDI ON THE COVER OF THE NEW DOCTOR WHO MAGAZINE
Via the mag's official Facebook page...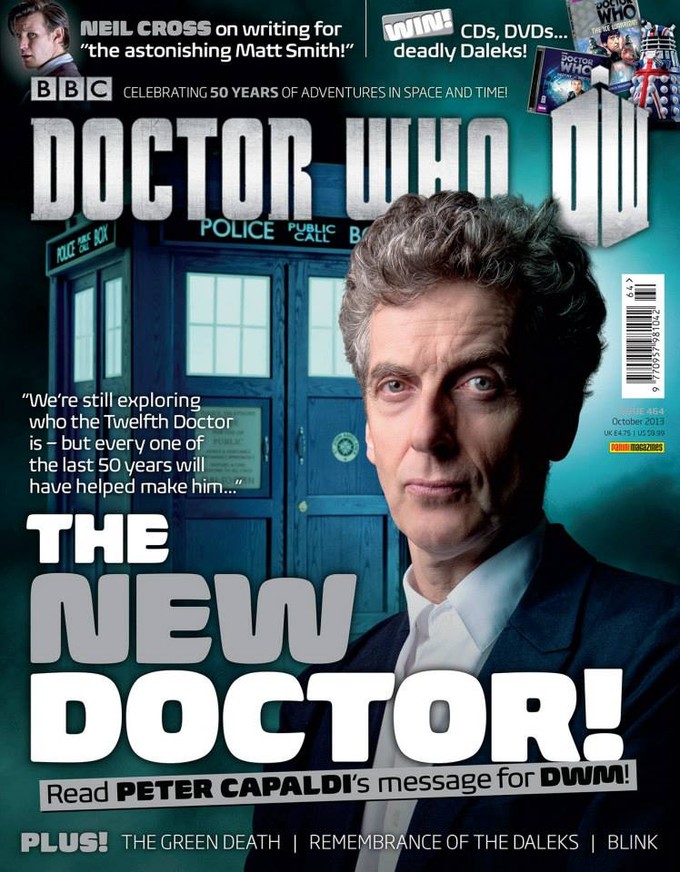 Per DoctorWhoNews, this issue includes...
Waiting in the Wings... Steven Moffat writes exclusively for DWM about how Peter Capaldi came to be chosen as the Twelfth Doctor.
No Hiding ... The author of the recent episodes The Rings of Akhaten and Hide, and the creator of the acclaimed drama series Luther, Neil Cross talks exclusively to DWM about how he came to fulfil his dream of writing for Doctor Who.
Out of the Wilderness... In the second part of The Way Back, we continue to examine the rebirth of Doctor Who in the 21st and take a look at the other Ninth Doctor whose life was cut short after just one animated adventure, Scream of the Shalka – with contributions from Russell T Davies, Julie Gardner, Jane Tranter and many more...
Back to the Sixties: The Seventh Doctor and Ace take a trip to 1960s London where the Doctor hidden a dangerous Time Lord artefact. Unfortunately, two opposing Dalek factions also want to get their suckers on it... Remembrance of the Daleks from 1988 takes its turn under the scrutinising lens of Fact of Fiction, which reveals new and fascinating facts about the production.
Dead Man Walking: The Doctor is killed by an impossible astronaut – and that's just the start of his problems! DWM's journey through Doctor Who's long history arrives at 2011 and the thirty-second series, as Countdown to 50 continues.
Blinking Marvellous? Chris, Emma, Michael and Will are keeping their eyes open as they watch the award winning Doctor Who episode Blink from 2007. What will our fearless Time Team make of Steven Moffat's 'Doctor-lite' episode, and will they escape being sent back in time by the Weeping Angels?
Fight and Flight! The Doctor's bug problems are bigger than ever as the over-sized insect Koragatta's plans come to fruition and the Prime Mother and her swarm threaten the Earth, in the exciting final episode of the DWM comic strip A Wing and a Prayer, written by Scott Gray, with art by Mike Collins.
The Best of the Best: The votes have been counted in the 2012 DWM readers merchandise poll and the winners are revealed, including your favourite fiction and non-fiction books, audios, and DVD releases. Plus, we also reveal the top features, covers and interviews from DWM itself.
Ain't Misbehaving... Mother of twins and devoted fan Jacqueline Rayner shares those occasional embarrassing moments when Doctor Who has let her down in the company of friends and family, in this issue's Relative Dimensions.
Doctor Blue? The Watcher takes his cue from the casting of Peter Capaldi as the Twelfth Doctor and selects the TARDIS Swear-Box as this issue's A History of Doctor Who in 100 Objects; presents a Capaldi-themed joke in What a Load of Rubeish; and celebrates another extra in Supporting Artist of the Month. Plus regeneration forms the basis of the brain tease in The Six Faces of Delusion and a Top Ten Fine Wines with a Doctor Who vintage are revealed. All in this issue's Wotcha!
FIVE YEAR OLD LINDALEE ROSE REACTS TO THE CASTING OF PETER CAPALDI AS THE NEXT DOCTOR
Our friends over at Beyond The Marquee posted this video of Lindalee's response to the recent Capaldi announcement. For those who don't recall, Lindalee has recently been offering video reviews of NuWHO episodes and has done a great job at a convention appearance or two. I'm thinking she'll be around for some time to come...
BEYOND THE MARQUEE ALSO POSTED THIS INTERESTING INTERVIEW WITH JOHN BARROWMAN (CAPTAIN JACK HARKNESS)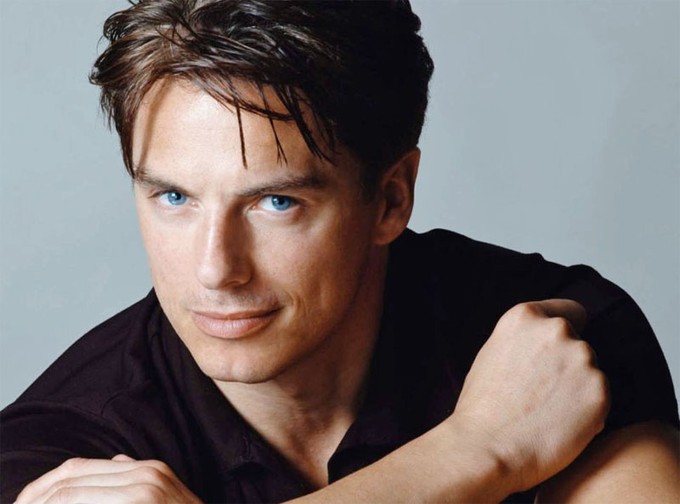 I was about two feet from Barrowman at Comic Con - his presence at a signing there was clogging up foot traffic more than usual and his handlers were being unrealistically militant about photogaphs not being taken (not sure if this, constitutionally, is actually enforceable under the circumstances - but I wouldn't necessarily be a good judge).
Barrowman, recently married (and sinceren best wished on that!), spoke to BTM about his HOLLOW EARTH books - about twins who have the ability "to bring art to life and enter paintings at will" (per Amazon). Two of the titles are now available HERE.
HORNORSILK REVIEWS THE LOUPS-GAROUX BIG FINISH AUDIO
==================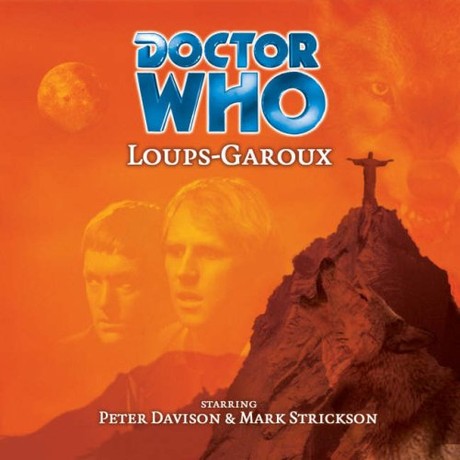 Big Finish 20 – Loups Garoux
By: Marc Platt
As I await the newest main-line Doctor Who release, I thought I would go back to one of the early stories which are now on sale at Big Finish. This is because Stories 1-50 have been greatly discounted: Big Finish has decided to remove their CD stock of these stories. Once their stock is sold. Big Finish will sell download versions of these stories, so they will continue to be available, but the original CD version of them will not be. The reason why I chose this particular one of these fifty stories is because it is one I like a great deal. It's not perfect, but, for whatever weaknesses it has, the story as a whole I believe is a great one.
This is a Fifth Doctor story, and the companion is Turlough. The Doctor and Turlough have a rather unusual relationship as Doctor/Companions go. The Doctor knows Turlough is on his side, but he also knows Turlough is fallible and his dark side can get the best of him. Turlough, on the other hand, knows the Doctor is on his side, but also he knows the Doctor's decisions are often imperfect as well, and whatever weaknesses the Doctor shows will end up hurting his companion, which of course is Turlough himself. Turlough is quite concerned about his future well-being, and so he goes along with the Doctor with a certain hesitancy which many companions do not show. This tension allows for an interesting twist and shows up in this story, because it means the Doctor and Turlough, though they trust each other to a certain degree, are liable to decide upon actions which contradict each other and hurt both in the process.
This story takes place in Brazil in 2080. A werewolf, Pieter Stubbe, has created his own wolf-pack of sorts. The woman he chose to be by his side, Ileana, has found herself rejecting him and wanting to find aid for her son so he does not have to suffer as she does. The Doctor is recruited by Ileana try to find a cure for her son, to help him become normal, and in the process ends up choosing him to become her new mate. While this is happening, Turlough is tempted by the darkside, and has to deal with his own darkness while he is separated from the Doctor.
There is much to enjoy in this story. The relationship between the Doctor and Ileana parallels events seen in the Aztecs, but is taken up a notch. The Doctor finds himself the defender of a werewolf against her original mate, to the surprise of everyone. The tension which exists here, especially within the rest of Ileana's clan, is tremendous and top-notch. The Doctor's status as Time Lord has an interesting effect here because it counters the "earthly" nature of the werewolves. He is chosen to represent Ileana and to be her new mate against Pieter who seems to be over-the-top cruel. Yet, there is something with Pieter which is capable of being tamed, because his wolf-nature is itself earthly and the animal side is capable of being looked after. This taming comes from yet another character, one who has an interesting story, and yet falls quite short in execution: Rosa Caiman.
Rosa has been given the task to deal with the werewolves by her Native American clan. While this could be interesting, it is clear she is somewhat a Doctor Who version of Buffy, turned into a werewolf hunter instead of a Vampire Slayer. Her relationship with Turlough is often quite interesting, but, the Buffy-like exterior sometimes hinders what works best here. She is hunting werewolves, and knows how to deal with them thanks to her Native American heritage (and spiritual help). But her relationship with Turlough is no Buffy with Angel because of the cowardly nature of Turlough. I wish there was more which had been worked out here; I could have seen her as a companion with Turlough, becoming an early "couple" for the TARDIS. She should have been with the series for a couple stories only to have been killed off, to create another twist in the story of Turlough. But as it is, we do not get this: we get a quick relationship, lots of sentimentality between Rosa and Turlough, and a quick exit in the end. It works for the most part with the Pieter Stubbe werewolf story, but it would have been interesting if she tagged along, with Pieter stuck beside her, working with the Doctor and Turlough. It would feel better and not as anti-climatic as we get at the end of this one.
Now, this is not to say the ending is bad, but, it feels slightly off. We have two love stories cut short at the end. No, the Doctor is not in love, but he still is caught in a one-off relationship due to his heroic nature. The ending of it works, for it is as it could only be: the Doctor can't stay on Earth with a werewolf. But it is the relationship between Rosa and Turlough which just feels as if it is really cut short, and for no good reason. Turlough, unlike the Doctor, was connected with his woman. They really added to each other and felt like they could be a true couple in the end (even if there are aspects of Ileana which actually would fit with the Doctor, at this stage, the Doctor doesn't allow relationships). And I say this feeling as if many of the scenes with Rosa were the weakest part of this story: despite this, her character is interesting and could easily have developed into something great with Turlough.
I really enjoy this story and give it a 9/10, for myself. The weaknesses in it which grate at me each time I listen to it. They are often annoying. And they are all over the place, especially when Rosa is with Turlough. As such, though I really like the story as a whole, I think this should be used to give it a lowered rating than the 9 I give it for what I get out of it, and so I give it an 8. There really are too many scenes which seem almost risible. Nonetheless, Marc Platt has given an extraordinary tale and one which I enjoy listening to time and time again. And this is what Doctor Who really is about!
==================
-------------------
Glen Oliver
"Merrick"
- e-mail
- Twitter
- Google +
[[[[[ A LIST OF PREVIOUS DOCBACKS CAN BE FOUND HERE!! ]]]]]
DOCBACK CODE OF CONDUCT
1) a Docback should be about completely open and free discourse regarding all things WHO with, obviously, some variation on subject matter from time to time - the real world intervenes, discussions of other shows are inevitable, etc.)...
2) matters of SPOILAGE should be handled with thoughtful consideration and sensitivity. Posts containing SPOILERS should clearly state that a SPOILER exists in its topic/headline and should never state the spoiler itself . "** SPOILER ** Regarding Clara" is OK, for example. "** SPOILER about that Motorcycle" is fine. **SPOILER** Why did everyone die?" Is NOT good.
And, above all...
3) converse, agree, disagree, and question as much as you want - but the freedom to do so is NOT a license to be rude, crass, disrespectful, or uncivilized in any way. Not remaining courteous and civil, as well as TROLLING or undertaking sensational efforts to ignite controversy, will result in banning. Lack of courtesy may receive one (1) warning before a ban is instigated. Obvious Trolling or Spamming will result in summary banning with no warning. One word posts intended to bump-up any Docback's figures on AICN's "Top Talkbacks" sidebar will be considered actionable Spam - they not only complicate efforts to access Docback from mobile devices, but impede readers' abilities to follow or engage in flowing conversation.
In short, it's easy. Be excellent to each other. Now party on...