Papa Vinyard here, and I got somethin' for ya...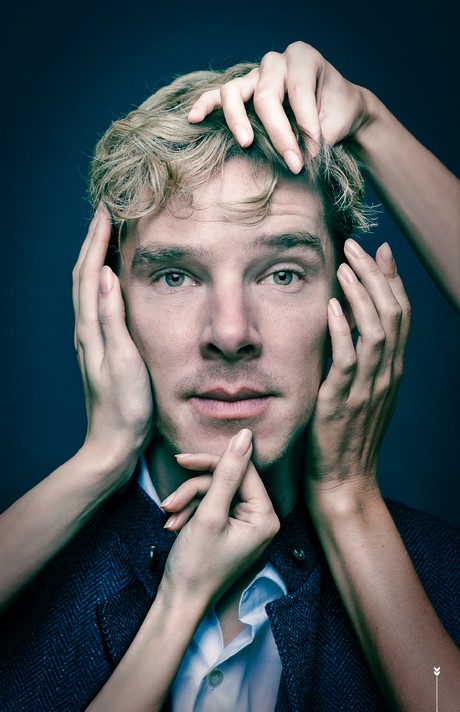 Bummer. We had thought that Sherlock Noonien Smaug himself, Benedict Cumberbatch, was lined up to play half of a rich couple opposite Jessica Chastain in Guillermo Del Toro's upcoming CRIMSON PEAK. Well, according to Variety, something or another has put the kibosh on that, and Cumberbatch has dropped out. We don't have a reason for his exit (more than one enthusiastic Twitterer has thrown it out there that he may have been locked down to take on the cowl for a certain Warner Bros. franchise), but whatever it is, it's a shame that the talented Brit won't be a part of this project. He's a super-talented, charismatic fellow, and I would've loved to have seen him play stuffy and evil in this haunted house-type flick.
GDT & co. have their work cut out for them in finding a replacement that is as fan-friendly and capable as Eggs Benedict Cumberbund. If those Batman grumblings are true, wouldn't it be a coup if they pulled a reverse, and got Bale to replace him? Are there even any British dudes that age as cool as those two?
CRIMSON PEAK starts shooting in February 2014, aiming for a release date in April 2015.
-Vincent Zahedi
"Papa Vinyard"
vincentzahedi@gmail.com
Follow Me On Twitter