Ahoy, squirts! Quint here with today's Behind the Scenes Pic!
Today I present to you the head of the Beast! The Sandlot is slowly starting to become recognized as the classic it is, which makes me smile big time. I recently attended a screening in LA that was electric, filled with an enthusiastic mix of fans that knew every word and people like me who saw it when it came out, liked it, but was revisiting it for the first time. Sure, it's a shameless take on Stand By Me, but it's earnest, funny and has a great cast of kid actors that really convey the innocence and certifiable insanity that is childhood.
Today's shot from The Sandlot features the animatronic head of the massively oversized terror dog that eats baseballs like they were Kibbles and Bits. Enjoy!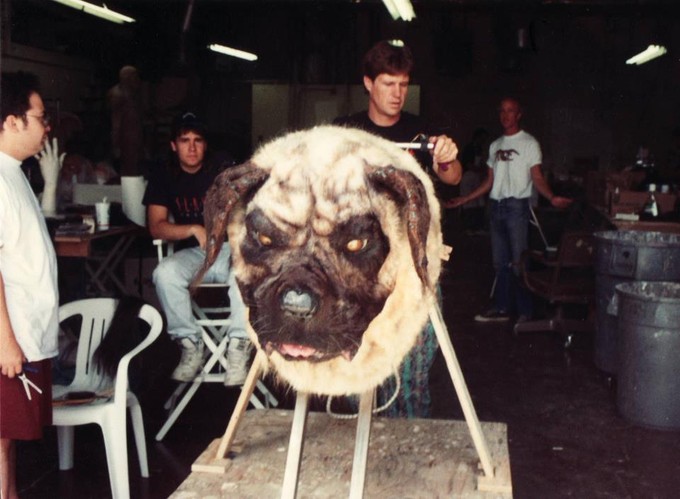 If you have a behind the scenes shot you'd like to submit to this column, you can email me at quint@aintitcool.com.
Tomorrow's behind the scenes pic would take you out to dinner, only M would have it court-martialed for illegal use of government property !
-Quint
quint@aintitcool.com
Follow Me On Twitter
I've got a lot of maintenance work to do on the previous BTS articles, but you can visit two pages worth of images (beware of some broken links thanks to the last server shift): Click here for Page One and Click here for Page Two!