Papa Vinyard here, and I got somethin' for ya...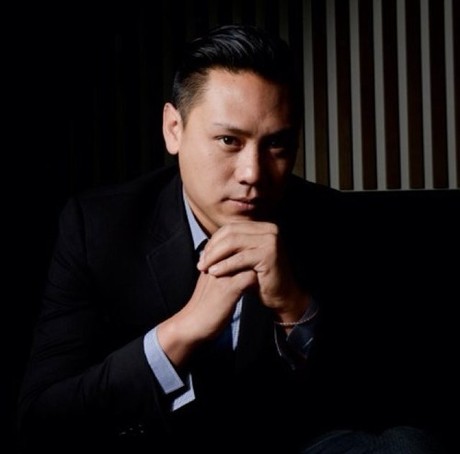 We've been wondering whether J.J. Abrams was going to return as the director of STAR TREK 3, or that his higher-priority gig on STAR WARS was going to take him out of the running. Well, we've heard a bunch of other names bandied around to replace him, and Latino Review has put up the rumor that G.I. JOE: RETALIATION director Jon M. Chu is Paramount's frontrunner.
It's an interesting choice, kind of a deviation from sci-fi fan favorites like Brad Bird or Joe Cornish, but it makes sense. He turned G.I. JOE from an embarrassing non-starter of a franchise into a hot, viable commodity (with a little help from The Rock and Bruce Willis), and, after the fanboy backlash on the last entry, I'll bet Paramount is looking for a similar jolt of energy into this series as well. While he has shown no evidence at all that he can replicate the slow-burn intelligence that defined STAR TREK for decades (in the pre-J.J. era), RETALIATION (and, from what I've heard, his STEP UP entries) showed that Chu has a way with highly-kinetic action on a PG-13 level. Given that this TREK series is highly-dependent on massive set pieces, hiring someone who can throw them at the audiences faster than they can question their relevance would presumably be the way to go.
We'll see the level of legitimacy in this rumor soon enough, I'd imagine, but it doesn't seem out of the question. Either way, I don't find myself being that opposed to this potential hire at all. Even though I liked INTO DARKNESS more than many, I still think there was an odd split between the more heavy thematic content and the emphasis on splashy, FX-dependent mayhem, and Chu streamlining one aspect over the other, even if it is the action and not the smarts, wouldn't be the worst thing in the world. Hopefully, he can finally bring an entry that is up to par with the best of the original series of TOS TREK movies.
STAR TREK 3 will beam up sometime in 2016 (probably the Summer).
-Vincent Zahedi
"Papa Vinyard"
vincentzahedi@gmail.com
Follow Me On Twitter