Hey guys! Horrorella here...
New information has surfaced regarding the long-in-production remake of THE CROW. We already know that after a series of casting rumors, multiple directors leaving the project, and tons of delays, the film is presently in the hands of F. Javier Gutiérrez, and will star Luke Evans in the titulare role.
In a recent chat with Total Film, creator James O'Barr (who has been working closely alongside Gutiérrez on the film) revealed that for this version, Gutiérrez will be sticking pretty closely to his original comics.
"It was his idea to go right back to the source material and essentially shoot it shot-for-shot, as in the book, but with a little more backstory for some of the characters."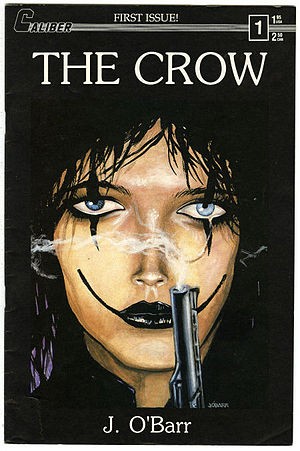 "He wants to be as faithful as possible, even down to all the visual metaphors of trains and horses."
So a lot of the elements that Alex Proyas added to the story and mythology in his 1994 adaptation look to be altered, as the new film will be following O'Barr's original comic series almost to the letter.
Personally, I have been a little wary of this project ever since it was announced. I adore the original film and everything that Proyas did with it. I have a hard time being able to see the story in any other light. From Brandon Lee's performance as Eric Draven, to Devil's Night, to the development of Top Dollar's character and role (and the KILLER performance from Michael Wincott), to Sarah's character, to the '90's setting and aesthetic - these are all part of what makes THE CROW great to me.
But since so many of these things were not part of O'Barr's original story (or were at least very different), this remake almost feels like a different project entirely. And I think that's good. It's a way to separate Gutiérrez's vision from the work that Proyas did, and to let this new version stand on its own. It won't feel as much like a rehash of the same material.
What do you guys think?