Hey guys! Horrorella here...
A new adaptation of ROMEO & JULIET will be hitting theaters this fall, and it looks absolutely gorgeous. Like many of you, I grew up on Baz Luhrmann's adaptation of Shakespeare's classic story. And while I love the energy that he injected into the material, I am excited to see a new version that looks to be sticking pretty close to the source.
This adaptation was written by Downton Abbey creator Julian Fellows and directed by Carlo Carlei. It stars Hailee Steinfeld and Douglas Booth in the title roles, as well as Paul Giamatti, Stellan Skarsgård, Kodi Smit-McPhee, Natascha McElhone, Damian Lewis and Ed Westwick.
Check out the trailer below (via MTV). ROMEO & JULIET opens October 11th.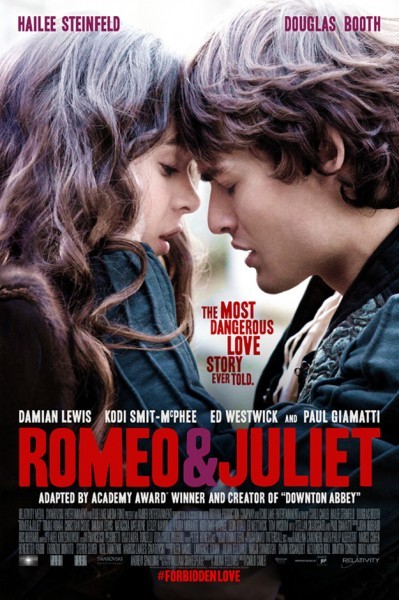 Follow me on Twitter