Howdy do, everyone, Papa Vinyard here.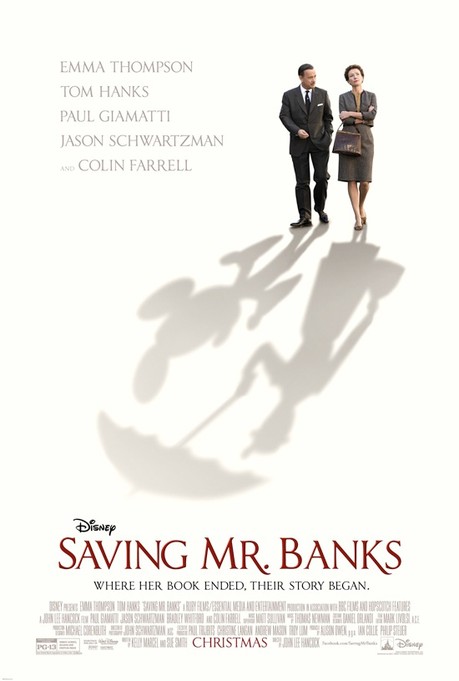 Disney has released their one-sheet for this winter's Walt Disney/P.L. Travers biopic, SAVING MR. BANKS. I like it. Simple, elegant, gets the central story of Disney trying to wrangle the MARY POPPINS rights away from Travers across with pure imagery. But I can't help but remember a certain one-sheet that used this same "shadow-as-alternate-identity" motif a few years back...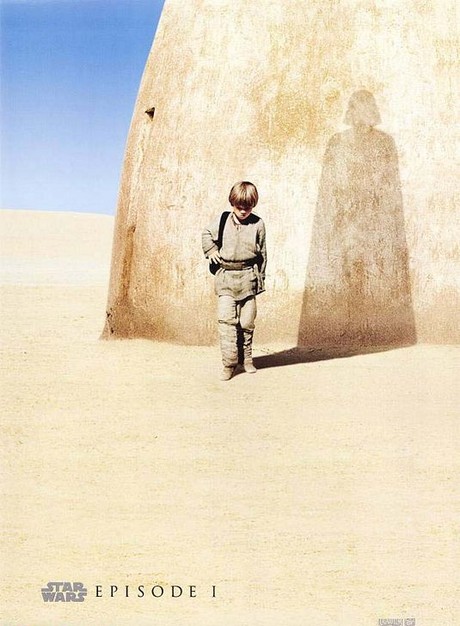 I can distinctly remember being a kid and seeing that one-sheet in my local theater, and then staring at it, jaw agape, for a good 15 minutes while my heart went pitter-patter in anticipation. Ah, to unabashedly love STAR WARS in those pre-prequel days. Before the dark times. Before the Jar-Jar. But I digress...
I didn't see Colin Farrell in that trailer we got a month ago, and it's crazy to see how many recognizable faces and icons are in this particular Oscar hopeful. I could see this being a very easy movie for Academy voters to watch and pull for when Oscar season rolls around. Not like Hanks or Thompson are starving for trophies at this point, but still.
SAVING MR. BANKS goes Bibbidi-Bobbidi-Boo on December 20th.
-Vincent Zahedi
"Papa Vinyard"
vincentzahedi@gmail.com
Follow Me On Twitter