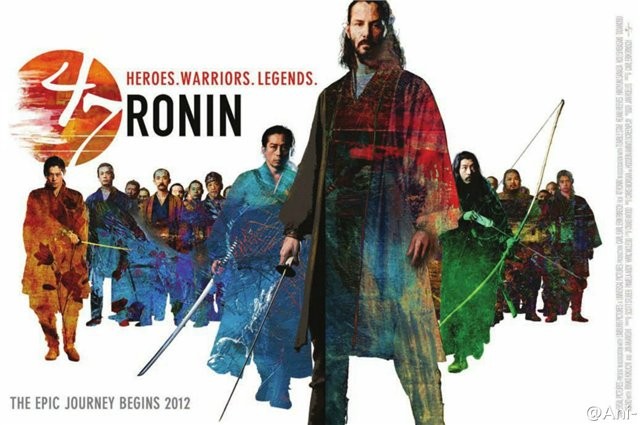 [prototype promo art]
At long last, here's a look at Keanu Reeves in 47 RONIN - as film whose production is said to be somewhat troubled, although the picture now appears to finally be headed toward a December release.
This one's from director Carl Rinsch, who was famously in-line to helm PROMETHEUS before Ridley Scott stepped in to do the deed. One can get a strong hint of Rinsch's sense of design and aesthetic from this film - quickly leading one to ponder what a Rinsch-helmed PROMETHEUS would've looked like.
Yesterday brought us some interesting character posters for the film - which you can see HERE.
-------------------
Glen Oliver
"Merrick"
- e-mail
- Twitter
- Google +