Hey guys! Horrorella here...
Exciting news for horror fans! According to Screen Daily, StudioCanal will be releasing a brand-new, never-before-seen cut of Robin Hardy's classic THE WICKER MAN later this year (this year, by the way, marks the film's 40th anniversary).
THE WICKER MAN stars Edward Woodward as a police officer sent to a remote island to hunt down a missing girl. But when he gets there, the town residents, led by Lord Summerisle (the always fantastic Christopher Lee) claim the girl never existed.
Word is, this new version is based on Hardy's original cut of the film (which was later pared down for its initial run). The theatrical version was originally screened as part of a double bill and runs 88 minutes. Hardy's version ran 102 minutes, so we're looking at quite a bit of new footage.
The negatives were originally stored at Shepperton Studios, but have long since disappeared. Until now. Earlier this year, Studio Canal embarked on a world-wide search for any surviving footage. I'm excited to hear that their efforts have paid off.
Hardy states:
"I'm very pleased to announce that StudioCanal have been able to find an actual print of The Wicker Man, which is based on my original cut working with Abraxas, the American distributors, all those years ago. They plan, and this is the exciting bit, to actually release it. This version has never been restored before, has never been shown in UK theatres before, has never been converted to Blu-ray before. This version will - optimistically - be known as the Final Cut."
This Final Cut will receive a theatrical release in the UK on September 27th, and will hit DVD and Blu-ray on October 14th. No word on a U.S. release yet, unfortunately, but I'll be keeping an eye out for news.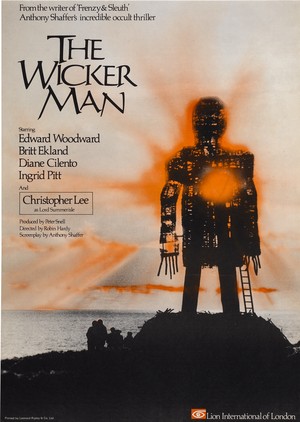 Follow me on Twitter