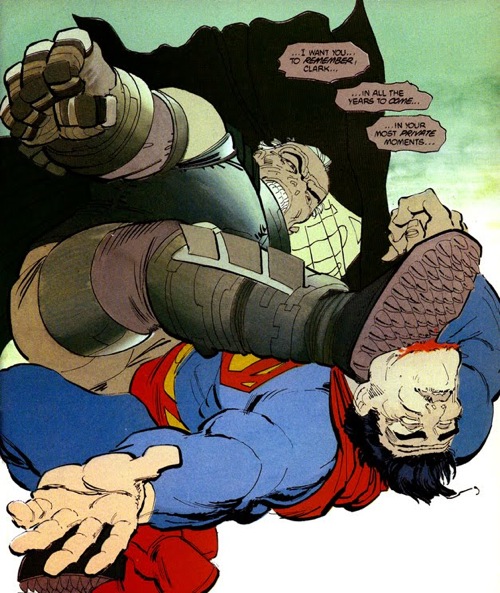 Beaks here...
Though MAN OF STEEL has done a less-than-scintilliating $283 million at the domestic box office, the Los Angeles Times is reporting that Warner Bros will announce today at the San Diego Comic Con that they are moving forward on a sequel. And, um, Batman's going to be in it.
The Warner Bros panel is set to begin at 10:45 AM Pacific, so there may be additional info to add to this story. As for now, here's what we know: Zack Snyder will direct, David S. Goyer will write the screenplay, Henry Cavill will return as Superman, and Christian Bale is unlikely to return as Batman. The film is currently scheduled for release in 2015.
This is not the first time WB has tried to bring the two titans of the DC Comics universe together. Eleven years ago, they set Wolfgang Petersen to direct BATMAN VS. SUPERMAN from a screenplay by Andrew Kevin Walker (who was subsequently rewritten by Akiva Goldsman, at which point no one save for Goldsman's agent wanted to see the movie). I seriously doubt they'll use elements from that earlier script.
Again, check this article in an hour. There may be an update.