Hey Yo, Draven here.
We have some more Comic-Con posters today. Each of these will be available this weekend to purchase exclusively at Comic-Con.
First up, Tommy Lee Edwards' poster for Edgar Wright's THE WORLD'S END: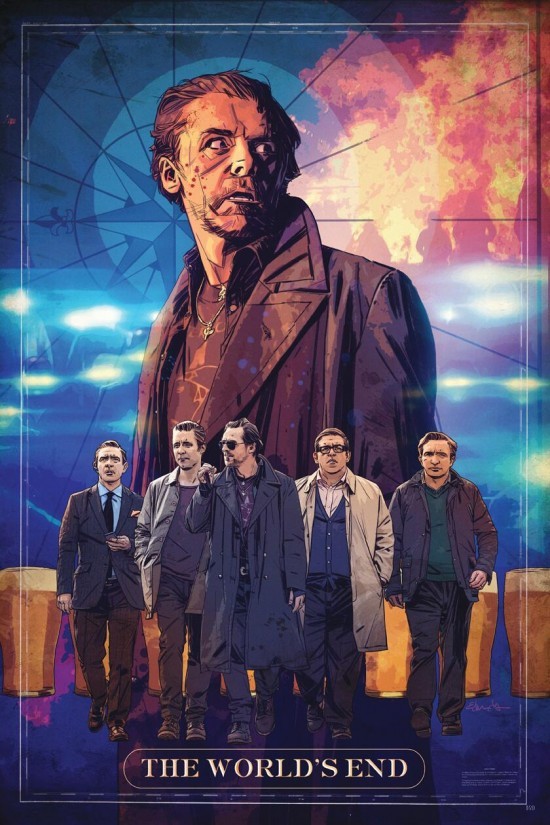 Next, we have a Vine from Dreamworks Animation with HOW TO TRAIN YOUR DRAGON 2 director, Dean DeBlois, showing off Drew Struzan's art for the film.


This art, along with yesterday's GODZILLA poster, should ensure that any of you guys going to Comic-Con will be spending a lot of money. Even if you don't like the posters, these end up being worth a lot of money later on. Thanks to /Film for the heads up on these.
Follow me on Twitter here!