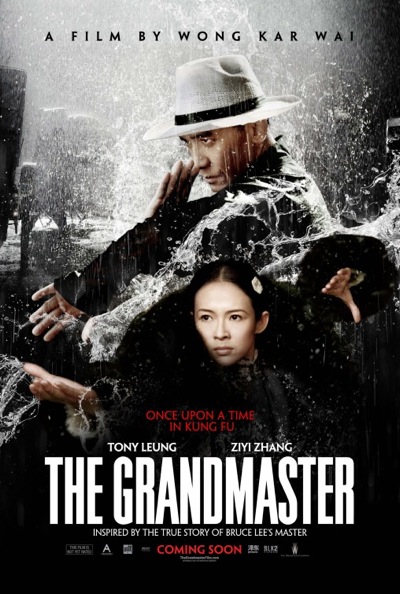 Beaks here...
Wong Kar-Wai, Tony Leung and Ziyi Zhang could make a film about the manufacturing of paper clips, and it'd still be one of my most anticipated films of the year. Fortunately, THE GRANDMASTER is not about the manufacturing of paper clips; it's about the manufacturing of that ass-whipping you dialed up when you messed with martial arts legend Ip Man.
Like many of the previous trailers for THE GRANDMASTER, this latest one doesn't skimp on the beauty of Wong's balletic imagery (choreographed by Yuen Woo-ping and shot by Phillippe Le Sourd). But it's been cut for American audiences, so it wisely sells Ip Man's tutelage of Bruce Lee right out of the gate. The film is already a success worldwide, and I've a feeling it's going to be a late summer hit ala HERO when it releases nationwide on August 23rd. If this means Tony Leung will finally be a great big movie star in the U.S., I'll be thrilled.
Here comes the meticulously-staged pain!