Hey Yo, Draven here.
Okay, it isn't so shocking but I couldn't resist putting that in the headline. Here is our first official look at Jamie Foxx's complete tranformation into the villain, Electro, in THE AMAZING SPIDER-MAN 2: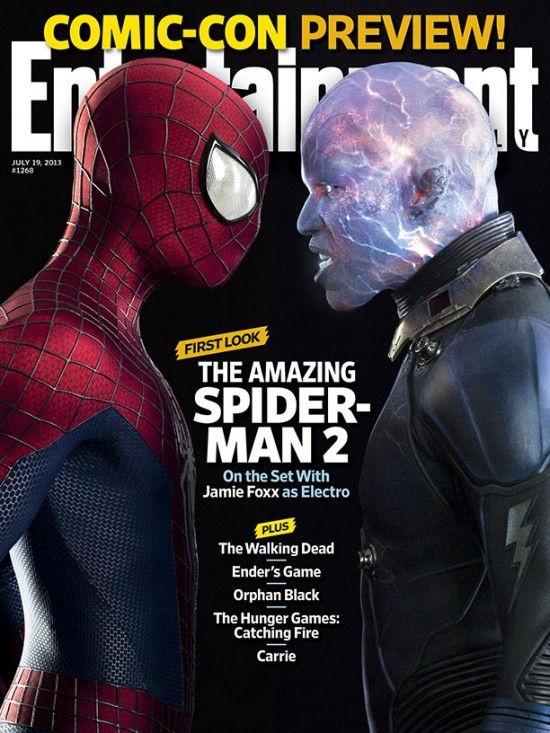 I didn't realize people still read EW but our previous looks had been set photos, but thanks to them, this is our first look at Electro with all of the visual effects and makeup in place. It looks okay, the look certainly fits in with this universe and it is hard to even see Jamie Foxx there but I was hoping for something a little crazier looking. Though I do believe Electro will make for a much more interesting villain than The Lizard was in the first one and this confirms that he definitely has a better look. Now let us see Paul Giamatti's Rhino!
Most people are anticipating at least a trailer reveal for THE AMAZING SPIDER-MAN 2 at Comic-Con. So stay tuned, as we should get to see Electro in action soon and then we will have a better idea of how he is going to look on screen. In the meantime, let us know what you guys think of this cover and specifically Electro's look. (The new Spider-Man suit is awesome.)
Follow me on Twitter here!