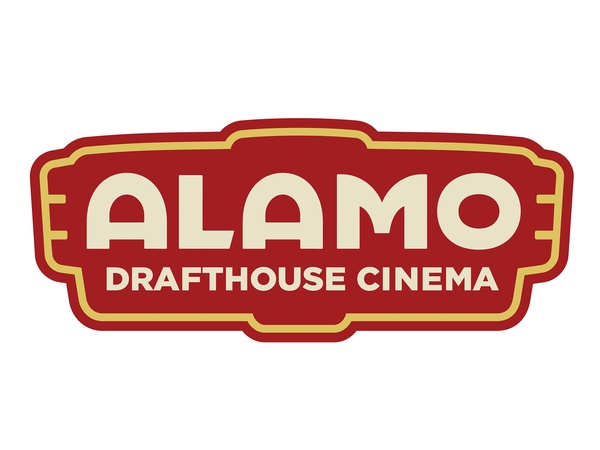 Nordling here.
On July 27th, the Alamo Drafthouse opens their latest venue, at Lakeline in Austin, Texas, and they're opening it in grand style. I can't wait to experience this theater myself, since Fantastic Fest will be taking place there this year (as South Lamar is still down for repairs). From what I understand it's a bit of a drive for many Austinites, but once people see the events taking place for the Grand Opening, they just might want to head out there.
For one thing, the Alamo Drafthouse is partnering with Ain't It Cool News to bring Edgar Wright, Simon Pegg, and Nick Frost back into town for a special screening of the Cornetto Trilogy (SHAUN OF THE DEAD, HOT FUZZ, and the premiere of THE WORLD'S END, for those living under a rock). on Saturday, July 27th. The Lakeline opens on July 22nd, and it's chock-full of great events like a special screening of THE SPECTACULAR NOW, and an appearance by MST3K's Joel Hodgson.
And... from the time it took me to post this article, the Cornetto Trilogy is sold out, but keep checking back at http://edgar-wright-trilogy.eventbrite.com/ for more info. Here's the press release:
****FOR IMMEDIATE RELEASE****

ALAMO DRAFTHOUSE LAKELINE ANNOUNCES
GRAND OPENING ON JULY 22ND

Tickets Now Available For Grand Opening Signature Programming Including Edgar Wright's "Blood and Ice Cream" Trilogy

and Sundance Hit "The Spectacular Now"

Austin, TX – Wednesday, July 10, 2013 – Alamo Drafthouse Cinema is pleased to announce the July 22nd Grand Opening of its newest and largest venue to date, Alamo Drafthouse Lakeline, located in the Lakeline Market Shopping Center in north Austin at 14028 N. US Hwy. 183. Tickets to an exciting array of signature programming events taking place throughout the week are available for purchase now at drafthouse.com/austin/lakeline.

Moviegoers in North Austin will see a seamless transition from Alamo Drafthouse Lake Creek, which will close its doors after the evening round of films on Sunday, July 21, to the state-of-the-art Alamo Drafthouse Lakeline theater where doors will open on July 22nd. Alamo Drafthouse Lakeline will feature ten screens of new release movies, family and independent films, as well as the Alamo's unique signature repertory programming, with seating for nearly a thousand moviegoers.

"I built the original Lake Creek Alamo with my own two hands," said Tim League, Alamo Drafthouse CEO and Founder. "I am excited that more skilled craftsmen than myself have replaced it with a brand new state-of-the-art cinema for the neighborhood."

Alamo Drafthouse Lakeline is pleased to announce an exciting week of programming beginning July 22nd. In honor of Lakeline's ape-themed lobby, Alamo is inviting moviegoers to go bananas by wearing gorilla/ape suits, masks, or any other primate accessories to a screening of the 1968 sci-fi classic PLANET OF THE APES. Other highlights include an Ain't It Cool News co-promoted triple feature of Edgar Wright's "Blood and Ice Cream" Trilogy, including an advance screening of the final installment in the series, THE WORLD'S END with Wright and series stars Simon Pegg and Nick Frost in attendance for a Q&A with attendees; a special advance screening of the buzz film of Sundance, THE SPECTACULAR NOW presented by Girlie Night; a TEENAGE MUTANT NINJA TURTLES All-You-Can-Eat Pizza Party; and a Joel Hodgson double feature and Meet & Greet event. See below for the full events schedule and ticketing links.

Grand Opening Week Signature Programming (First run films to be announced week of 7/15)

Tuesday, 7/23 at 7:00pm – Fantastic Fest Presents: THE HOST

Thursday, 7/25 at 7:00pm – Girlie Night Presents THE SPECTACULAR NOW

Friday, 7/26 at 7:15pm – PLANET OF THE APES

Saturday, 7/27 at 10:30am – Alamo Drafthouse and KLRU co-present CURIOUS GEORGE Family Red Carpet Event

Saturday, 7/27 at 11:30am – TEENAGE MUTANT NINJA TURTLES Pizza Party with Ernie Reyes

Saturday, 7/27 at 3:00pm – Alamo Drafthouse and Ain't It Cool News co-present Edgar Wright's Blood and Ice Cream Trilogy: SHAUN OF THE DEAD, HOT FUZZ, & THE WORLD'S END w/ Wright, Simon Pegg and Nick Frost

Sunday, 7/28 at 6:00pm – Joel Hodgson Live: RIFFING MYSELF

Sunday, 7/28 at 8:30pm – Meet & Greet w/ Joel Hodgson

Sunday, 7/28 at 10:00pm – Master Pancake: MYSTERY SHOW w/ Joel Hodgson

For developments on Alamo Drafthouse Lakeline, visit the website and follow us on Facebook & Twitter.

Alamo Drafthouse is now accepting applications for kitchen staff, bartenders and waiters for the upcoming Lakeline theater. Employment applications can be downloaded at http://drafthouse.com/careers.

For Alamo Drafthouse Media Inquiries:

CONTACT: Brandy Fons

E-MAIL: brandy@fonspr.com

Alamo Drafthouse social media:

Facebook: facebook.com/AlamoDrafthouse

Twitter: twitter.com/drafthouse

YouTube: youtube.com/alamodrafthouse

Tumblr: http://birthmoviesdeath.com/

Website: drafthouse.com

Alamo Drafthouse is an entertainment brand comprised of the acclaimed cinema-eatery chain, the largest genre film festival in the United States and a collectible art gallery. Named "the best theater ever" by Time Magazine, the Alamo Drafthouse Cinema has built a reputation as a movie lover's oasis not only by combining food and drink service with the movie-going experience, but also introducing unique programming and high-profile, star studded special events. Alamo Drafthouse Founder & CEO, Tim League, created Fantastic Fest, a world renowned film festival dubbed "The Geek Telluride" by Variety. Fantastic Fest showcases eight days of offbeat cinema from independents, international filmmakers and major Hollywood studios. The Alamo Drafthouse's collectible art gallery, Mondo, offers breathtaking, original products featuring designs from world-famous artists based on licenses for popular TV and Movie properties including Star Wars, Star Trek & Universal Monsters. The Alamo Drafthouse Cinema is expanding its brand in new and exciting ways, including the launch of Drafthouse Films, a new film distribution label and plans to extend its theaters and unique programming philosophy to additional markets across the United States. More information about Alamo Drafthouse franchise opportunities are available on the official website www.drafthouse.com.
Hope to see you there!
Nordling, out.