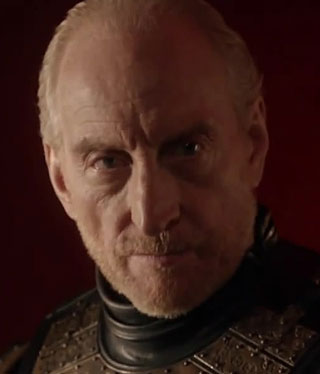 Longtime TV Guide critic Matt Roush's list of the 60 best sci-fi shows ever just landed in my mailbox.
His top 10:
1. Star Trek/Star Trek: The Next Generation
2. The Twilight Zone (1959-1964)
3. Battlestar Galactica (2004-2009)
4. The X-Files
5. Lost
6. Doctor Who
7. Buffy The Vampire Slayer
8. The Walking Dead
9. The Prisoner (1967-1968)
10. Game of Thrones
You'll have to pick up the issue – or wait till the list appears online – if you want to see the list in its entirety.
Most appallingly, while "Hercules: The Legendary Journeys," "Invasion," "Xena: Warrior Princess," "Falling Skies" and "Eureka" all make Rouch's top 60, "Twin Peaks" does not.
Also, "Babylon 5" makes Roush's top 60 while "Deep Space Nine" does not.
Almost two weeks ago Entertainment Weekly came out with its own 10 Greatest Sci-Fi Shows:
1. Buffy The Vampire Slayer
2. The Twilight Zone (1959-1964)
3. Lost
4. The X-Files
5. Doctor Who
6. The Prisoner (1967-1968)
7. Star Trek: The Next Generation
8. Battlestar Galactica (2004-2009)
9. Mystery Science Theater 3000
10. Star Trek