@ SPOILER ALERT: AICN COMICS POPTARDS PODCAST @
Ambush Bug here. The below hour-plus long conversation took place between myself, Optimous Douche, Matt Adler, and our host Johnny Destructo of PoptardsGo.com as we talked about and around BATMAN INC. #12, CATALYST COMICS #1, A.I. #1, ABSOLUTION: RUBICON #1, SUPERIOR FOES OF SPIDER-MAN #1, TRINITY OF SIN: PANDORA #1, DEXTER #1, , listener emails, and of course, more general jack@$$$ery!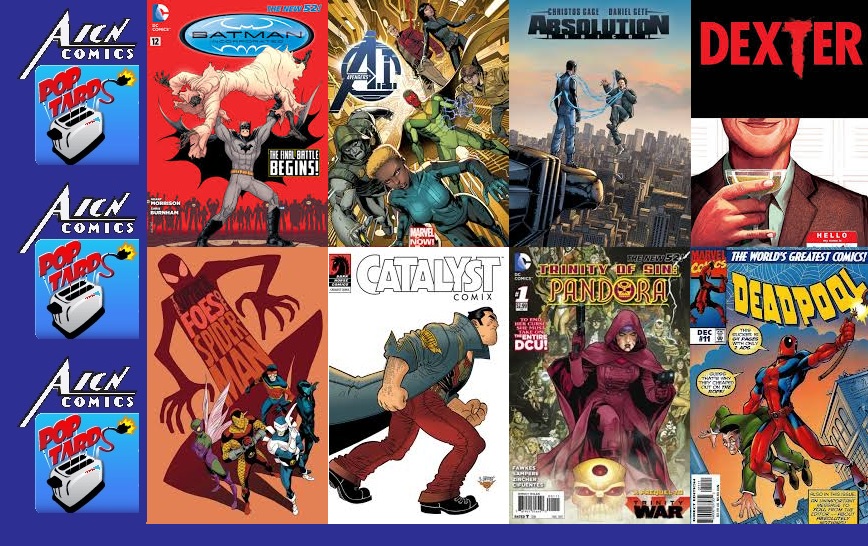 Direct link to the podcast here.Look for more of the Holes rambling about comics on Poptards, follow us on Facebook here, and look for us every Wednesday for our written AICN COMICS REVIEWS columns!