---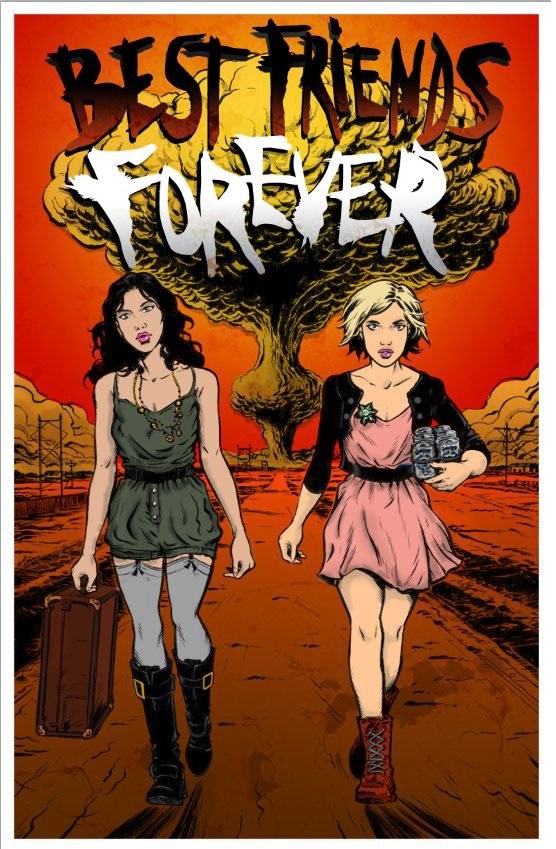 Available now on iTunes and other digital downloads on July 5th!
BEST FRIENDS FOREVER (2013)
Directed by Brea Grant
Written by Brea Grant, Vera Miao
Starring Brea Grant, Vera Miao, Alex Berg, Tamara Camille, Stevin Espinoza, Alex Fernie, Tom Fox Davies, Ben Hethcoat, Sean Maher,
Find out more about this film here and on Facebook here
Reviewed by Ambush Bug
In movies, no matter what causes the apocalypse—be it aliens or demons or zombies, one thing's for sure, it's going to be a downer of a film. Though there are a handful of apocalyptic films that choose to look at the brighter side of life, most tend to leave you wanting to eat a bullet. Not so for BEST FRIENDS FOREVER, a surprisingly uplifting take on the end of days.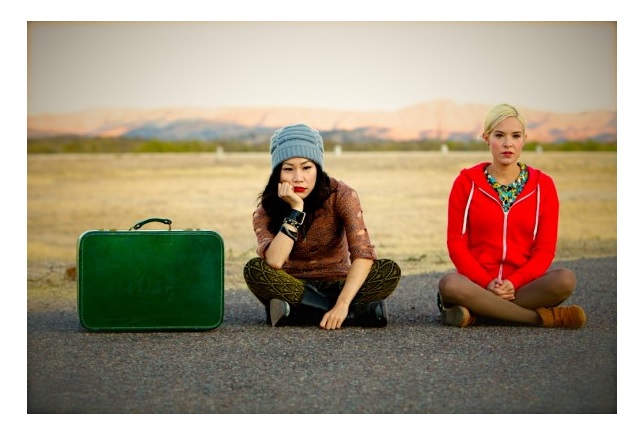 First time director Brea Grant (HEROES) stars with and wrote this film with co-star Vera Miao about two friends who decide to take a road trip just as Los Angeles is hit with a nuclear warhead. The terrorist attack occurs in their rear view mirror, but the two friends are busy trying to have a final trip together to notice as Harriet (Grant) begins grad school and leaves Reba (Miao) behind. Though hard feelings are brewing underneath, the two try their best to make this trip fun and the pressure of doing so distracts them from the end of the world going on around them.
What makes BEST FRIENDS FOREVER work is the chemistry between Grant and Miao. You believe these two girls are friends and though they don't know what kind of trouble they are in, you can't help but root for them to get out of this mess alive. These two are not dim-witted valley girls. Grant and Miao play the two as strong willed, yet flawed souls. Harriet has just been released from a mental institution after a failed suicide attempt and looks to start fresh in Austin, TX. Reba tries to live life as carefree as she can, though the pressures from her mother and the frustrations of her best friend leaving weigh her down. The film deals with complex issues of friendship, trust, and unflinching optimism in the face of devastation even before the two realize the world has ended.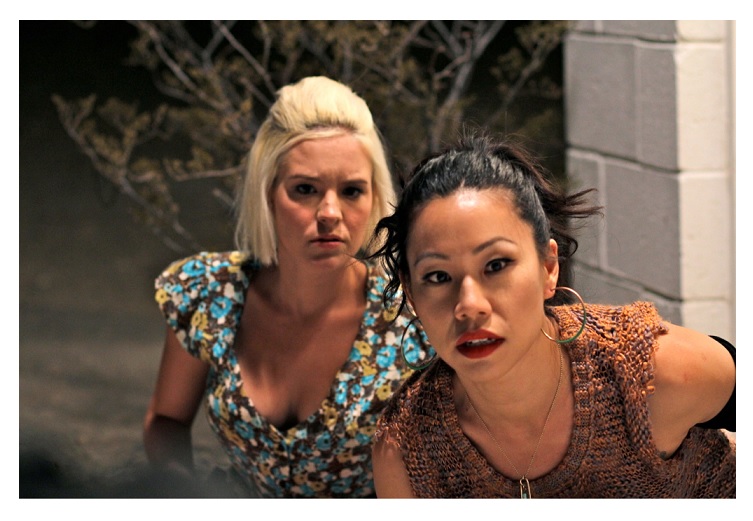 The film could have very much devolved into a TANK GIRL scenario where the girls get punked up and battle radioactive mutants in a vast wasteland, but for the most part BEST FRIENDS FOREVER keeps things pretty real. Most likely due to the low budget, you never really miss the big budget frills due to the great performances by the lead actresses. It's the strength of their friendship that is most interesting here, not the end of the world clichés we've seen time and time again.
Though I tend to gravitate towards more horrific cinema, it's nice to take a break from all the blood and gloom and actually feel uplifted after watching a film every now and then. BEST FRIENDS FOREVER is an impressive and subtle directorial debut from Grant who really gets to shine here in front of and behind the camera. Her spunky personality really comes through where it's only been shown in small doses in some of her other roles on HEROES and DEXTER. With BEST FRIENDS FOREVER, Grant tells a fun story with likable characters you can root for, all set against the backdrop of the end of the world. Who says you can't have fun during the apocalypse? BEST FRIENDS FOREVER proves you can.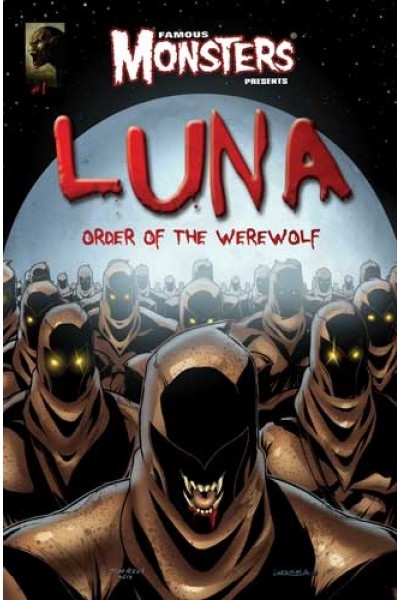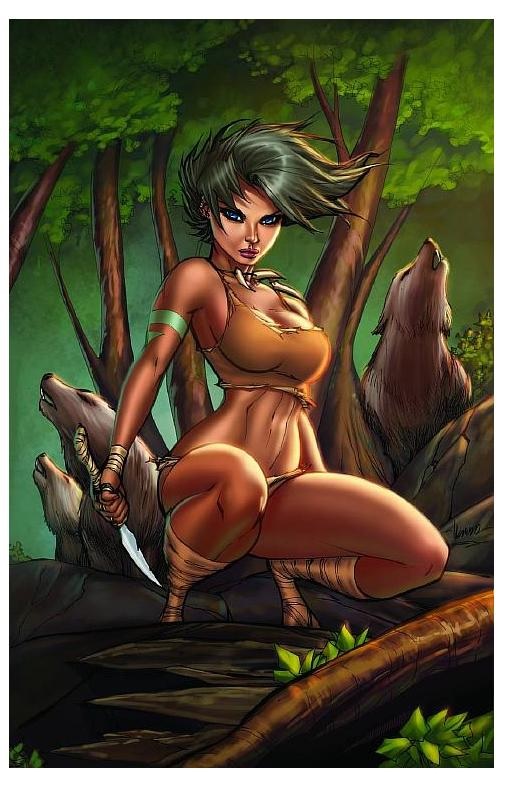 Ambush Bug is Mark L. Miller, original @$$Hole/wordslinger/writer of wrongs/reviewer/interviewer/editor of AICN COMICS for over 12 years & AICN HORROR for 3. He has written comics such as VINCENT PRICE PRESENTS THE TINGLERS & WITCHFINDER GENERAL, THE DEATHSPORT GAMES, & NANNY & HANK (soon to be made into a feature film from Uptown 6 Films). He has co-written FAMOUS MONSTERS OF FILMLAND's LUNA: ORDER OF THE WEREWOLF (to be released in 2013 as a 100-pg original graphic novel). Mark wrote the critically acclaimed GRIMM FAIRY TALES PRESENTS THE JUNGLE BOOK from Zenescope Entertainment & GRIMM FAIRY TALES #76-81. Look for GRIMM FAIRY TALES PRESENTS THE JUNGLE BOOK: LAST OF THE SPECIES available in February-July 2013 and the new UNLEASHED crossover miniseries GRIMM FAIRY TALES PRESENTS WEREWOLVES: THE HUNGER #1-3 available in May-July 2013! Follow Ambush Bug on the Twitter @Mark_L_Miller.