Howdy do, everyone, Papa Vinyard here.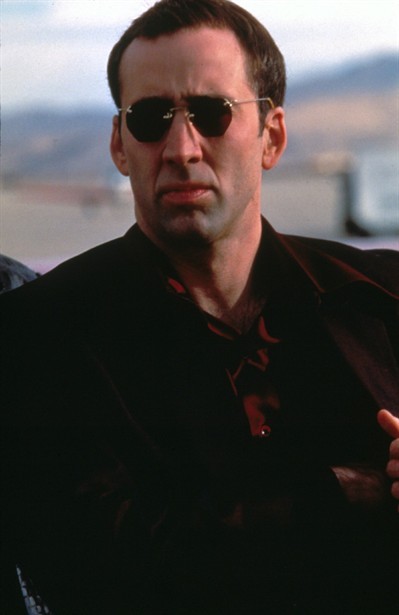 At 64, Terry Zwigoff would seem to be working harder than ever, at least in the world of cinema. After taking seven years off in between CRUMB and GHOST WORLD, and then, after getting films out within a couple of years of each other (BAD SANTA and ART SCHOOL CONFIDENTIAL), taking another 7 years off, he is currently developing two comedies. The first one, which we mentioned a few weeks ago, will star Fred Armisen as a guy who gets framed, is put under house arrest, and aims to turn the tables on the bastards that set him up. Now, The Wrap has linked none other than the Ragin' Cagin', Nicolas Cage, to Zwigoff's next project.
Cage is currently in talks to sign onto LOST MELODY, the latest Zwigoff joint that would have Cage playing a sad sack in a loveless marriage who falls for a lady of the night (read: prostitute). The film will be co-written by Zwigoff and longtime collaborator Melissa Axelrod, who are also penning the Armisen flick together.
We all know Cage's penchant for "mega-acting", but we must remember that when he's paired with an interesting director, say Spike Jonze, Mike Figgis, Matthew Vaughn, or Werner Herzog, we tend to see great, unexpected things from the Academy Award-winning actor. Zwigoff's off-kilter films have given strong roles to character actors like Steve Buscemi, Billy Bob Thornton, Bernie Mac, John Malkovich, and Jim Broadbent, and I am very intrigued by the idea of Cage digging his teeth into something that could very well have the give to bite back, giving us another iconic performance from the tricky-to-nail-down thesp.
-Vincent Zahedi
"Papa Vinyard"
vincentzahedi@gmail.com
Follow Me On Twitter