Howdy do, everyone, Papa Vinyard here.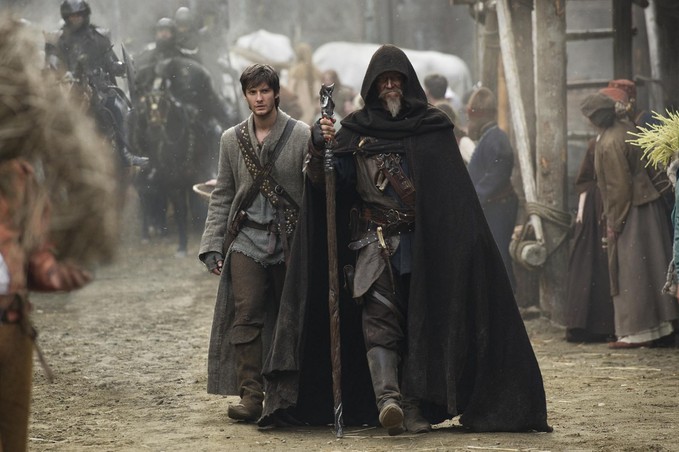 This is an interesting switcheroo. Warner Bros. has pushed back their supernatural period pic, SEVENTH SON, starring Jeff Bridges Julianne Moore, Ben Barnes, Djimon Hounsou, and Olivia Williams, to January 17, 2014. This is yet another in a line of releasing problems for the intended franchise-starter, which concerns an apprentice magician who must take on Moore's evil sorceress when his master, Bridges, is otherwise preoccupied. Originally, SEVENTH SON was supposed to drop this past February, before WB pushed it back to October. Then, the effects company tasked with rendering the magic effects and such, Rhythm & Hues, fell into bankruptcy (you may remember that speech referencing this at the last Academy Awards). THEN, to heap more fuel to the fire, WB and co-producer Legendary pictures threw nearly $5 million to the FX company to ensure they finished their effects shots in time for October. Well, that money seems to have been wasted, because for whatever reason, WB has seen fit to move the film to the box-office barren wasteland of mid-January. Doesn't look good for this one, especially if they were initially looking at franchise potential.
Better news for their GRUDGE MATCH, however. Instead of releasing a week earlier than SEVENTH SON's new date, on January 10th, they have placed the Robert DeNiro/Sylvester Stallone-starrer on the ripe date of Christmas Day of this year. They had initially moved this one back from mid-November to January, which was a cause of concern as to the quality of the Peter Segal (GET SMART, TOMMY BOY)-directed flick, but this move shows that maybe the studio actually has faith in the final product. I mean, are JACK RYAN and THE SECRET LIFE OF WALTER MITTY (the other Christmas releases this year) really gonna take people away from seeing Rocky and Jake LaMotta beat the shit out of each other? While Kenneth Branagh and Ben Stiller have better track records as directors than Segel, I don't feel most audiences will care; this looks like the kind of high-wattage, escapist fare that could kick ass with family audiences during the holiday season. Wouldn't hold out on it being an Oscar hopeful though, even though it's now eligible; that initial push to January kinda nixed the likelihood of those prospects. Maybe a Globe nom or two, though!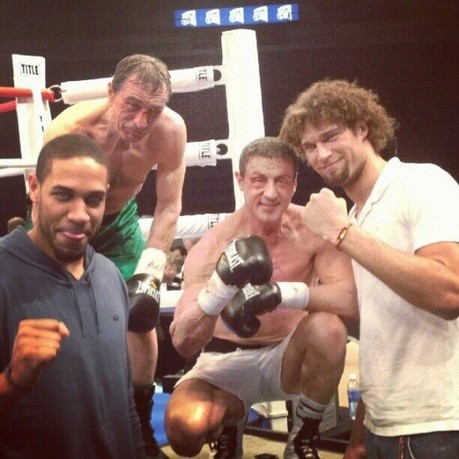 SEVENTH SON comes out January 17th, 2014, and GRUDGE MATCH releases on December 25th of this year.
-Vincent Zahedi
"Papa Vinyard"
vincentzahedi@gmail.com
Follow Me On Twitter