Howdy do, everyone, Papa Vinyard here.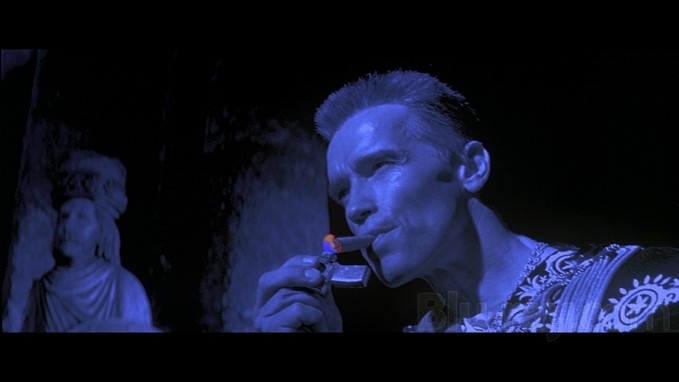 Arnold Schwarzenegger is the latest movie star to jump onto the zombie film bandwagon, as Variety has reported he's signed on to star in the upcoming MAGGIE. Arnie will play a father who has to take care of his family during the zompocalypse. Sound familiar? But here's the twist: not only does the Austrian Oak have to battle hordes of "walkers", but he has to take care of his bitten daughter as she slowly morphs into one of the undead!! I'm into it! Crying Arnie!!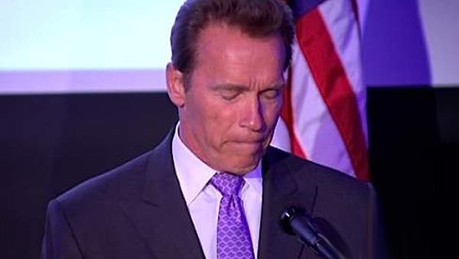 Henry Hobson will be making his directorial debut with the film after doing a bunch of commercials and title designs for movies like THE TREE OF LIFE, SNOW WHITE AND THE HUNTSMAN, and RANGO. They wanted Chloe Moretz to play the daughter, but apparently, Hit-Girl had better things to do than be protected by a 60-ish movie star. She would obviously handle that shit herself anyway.
There have been some tight movies dealing with outside influences fucking with Arnie's daughter and paying the consequences (COMMANDO, TRUE LIES, LAST ACTION HERO), and he's dealt with the supernatural before, but never on the scale of a freaking zombie invasion; even Satan is just one guy. A relentless horde of hungry "zekes" is just begging for Arnie to unload a minigun into it, don't you agree? In between the family drama, of course.
MAGGIE is gearing up to shoot this fall.
-Vincent Zahedi
"Papa Vinyard"
vincentzahedi@gmail.com
Follow Me On Twitter