Hey guys! Horrorella here...
Pissed about MACHETE KILLS being pushed back? Don't worry - we have some more Danny Trejo news to brighten your day. We just got word that production has wrapped on the sequal to fan favorite BAD ASS! In the appropriately titled BAD ASSES, our grizzly hero, Frank (Trejo) teams up with new partner Danny Glover (who has never looked so surly).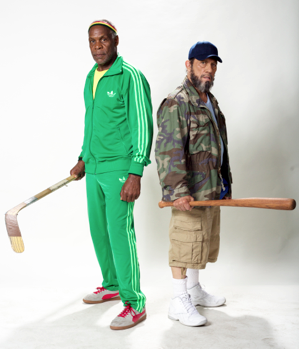 Here is the official synopsis:
Since we last saw Frank, he followed his dream and opened a Community Center in East Los Angeles where he mentors young boxers, not only in the ring, but in life. When his prized student, Manny, gets in over his head with a bad crowd and winds up dead, Frank and Bernie team up, finding themselves ensnared in one life threatening predicament after another. Forced to escape using the only weapons they have – their wits and their fists – they must survive the onslaught of fury that is brought upon them and Frank's new found love from a high powered, politically connected foe, Leandro (Andrew Divoff; "Lost").
The film's producers are looking for a theatrical release later this year, with a DVD and Blu-ray release planned for early 2014.
Follow me on Twitter