Howdy do, everyone, Papa Vinyard here.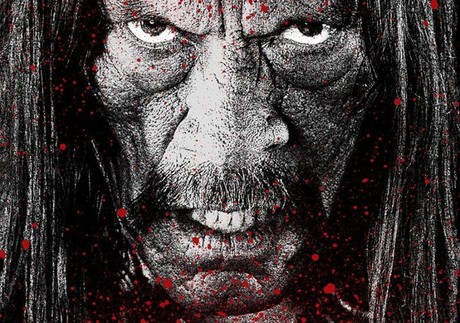 Well, it seems that we're gonna have to wait a little longer for the sequel to MACHETE. Open Road films has announced that they will push the film back a month from September 13th to October 4th. There, instead of facing off against THE FAMILY and INSIDIOUS: PART 2, our favorite moustached federale will compete with Cuaron's GRAVITY for that weekend's box office. I was wondering why we hadn't seen more marketing for this film, and this gives Open Road (and Robert Rodriguez, who has his own way of advertising his movies) more time after the summer season dies down to pimp out the upcoming flick.
Open Road has also delayed the Stallone-scripted HOMEFRONT with Statham Statham, James Franco, and Winona Ryder. This move is more troubling; where it would have been good counterprogramming in the new slot for MACHETE KILLS, October 4th, it's now opening on Thanksgiving weekend opposite FROZEN and the second week of THE HUNGER GAMES: CATCHING FIRE. Those seem like surer money hogs than GRAVITY, and, especially if either starts tracking really well, they could easily make HOMEFRONT come and go as quickly as PARKER or BULLET TO THE HEAD did earlier this year. I know I'll see it: no amount of Katnisses or talking snowmen in the world could stop me from seeing Statham, Franco, Ryder, and Frank Grillo spouting Stallone tough-guy dialogue and kicking ass that weekend.
But I'm genuinely interested to see how the marketing is able to distinguish HOMEFRONT from the concurrently-airing (and immensely popular) HOMELAND. I hope they do; no matter how many times it happens, I still get bummed to see Statham (or Stallone, for that matter) get steamrolled.
MACHETE KILLS now opens on October 4th, while HOMEFRONT lands on November 27th.
-Vincent Zahedi
"Papa Vinyard"
vincentzahedi@gmail.com
Follow Me On Twitter