Here's a poster as an appetizer to trailer coming tomorrow. Yes I'm in a kimono smoking a cigar while writing this. pic.twitter.com/y8GmaiVQCG

— Ron Burgundy (@RonBurgundy) June 18, 2013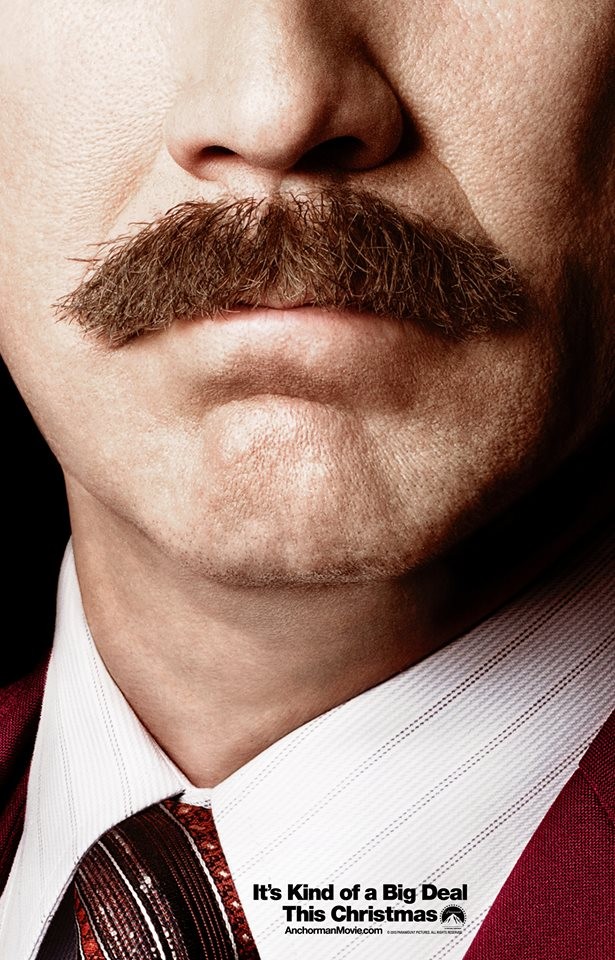 Hey Yo! Draven here.
Ahhh, isn't it great to have Ron Burgundy back in our lives? There couldn't be a better Christmas present than the return of Burgundy, Brick, Champ and Brian Fantana. I think that is all this poster is really trying to convey and it does that gloriously. Stay tuned for the new trailer tomorrow!
ANCHORMAN: THE LEGEND CONTINUES cannonballs into theaters December 20th.
Be one of the cool kids and follow me on Twitter here!