Computer Chess is one of the best movies about computer programmers I've ever seen. The jargon is actual programmer jargon, the actors are convincing as programmers rather than underwear models, and beyond the speculative fiction elements (!), it represents an important phase in computing history. Plot summary from IMDb:
Set over the course of a weekend tournament for chess software programmers thirty-some years ago, Computer Chess transports viewers to a nostalgic moment when the contest between technology and the human spirit seemed a little more up for grabs. We get to know the eccentric geniuses possessed of the vision to teach a metal box to defeat man, literally, at his own game, laying the groundwork for artificial intelligence as we know it and will come to know it in the future.
If you're in San Francisco this coming Monday, the opening day of Apple's WWDC, they're doing a free first-come, first-served screening at the AMC Metreon. The screening open to the public and starts at 8pm:
Monday, June 10th
AMC Metreon 16
101 4th St.
San Francisco, CA 94103
Go see it!
Computer Chess opens on July 17th in the US.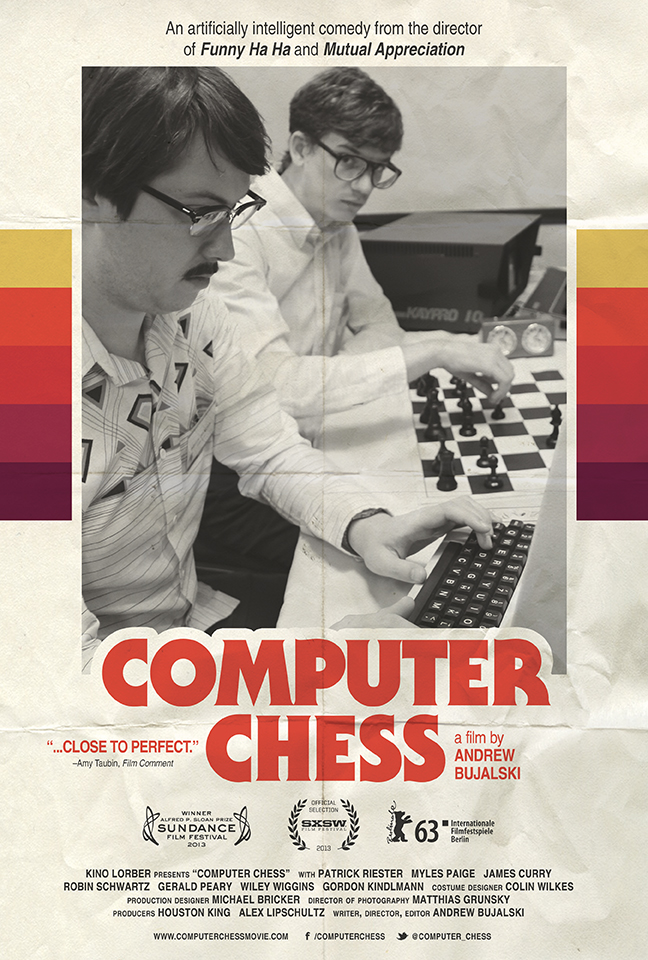 Moisés Chiullan / "Monty Cristo"
@moiseschiu
email
Arthouse Cowboy
Screen Time (movies/media) podcast
Giant Size (comics) podcast