Hey Guys! Horrorella here...
So this is interesting.
While comic properties are being optioned left, right and center, Warner Brothers has just closed a deal to make a live-action film based on the Archie series. Archie was created by John L. Goldwater in 1941, but a movie has never been made about the fun-loving Riverdale characters.
The script is being written by Roberto Aguirre-Sacasa, and Deadline reports that it could be based on his upcoming addition to the Archie publications - Afterlife with Archie. In this comic (due out later this year), Archie and his friends must survive a zombie epidemic that breaks out in Riverdale.
That's right. Archie vs. Zombies.
I'm tempted to roll my eyes a bit - I love zombies as much as anybody, but I kind of feel that their latest run is starting to overstay its welcome. They seem to be the easy go-to for mainstream horror, and I honestly wouldn't mind it if they went back to sleep for a few years until we can figure out how to make them fresh again. But at the same time, I had to admit that I'm a little intrigued. I do enjoy genre subversions and clever cross-overs, and if this concept works, it sounds like it could be entertaining. Maybe not AWESOME, but entertaining. Especially if they really go balls-out and make it a hard-R film. And if we're being honest, I would probably be more interested in seeing an Archie movie WITH zombies than an Archie movie WITHOUT zombies.
Aguirre-Sacasa is no stranger to comics (having written Fantastic Four stories in multiple Marvel publications, as well as the comic adaptation of Stephen King's The Stand), or screenwork (he penned several episodes of BIG LOVE, and GLEE, as well as Kimberly Pierce's upcoming CARRIE remake). The film is being directed by Jason Moore (PITCH PERFECT).
What do you guys think? Can this work?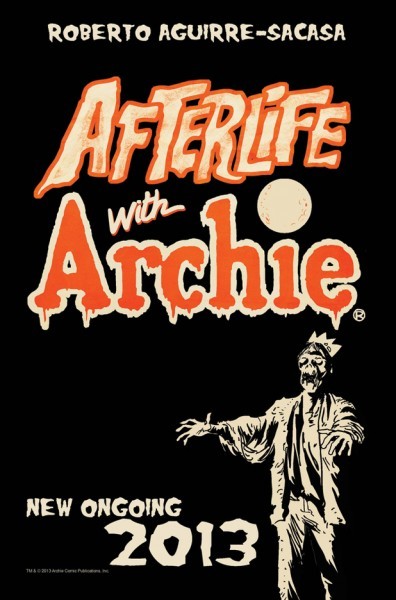 Follow me on Twitter