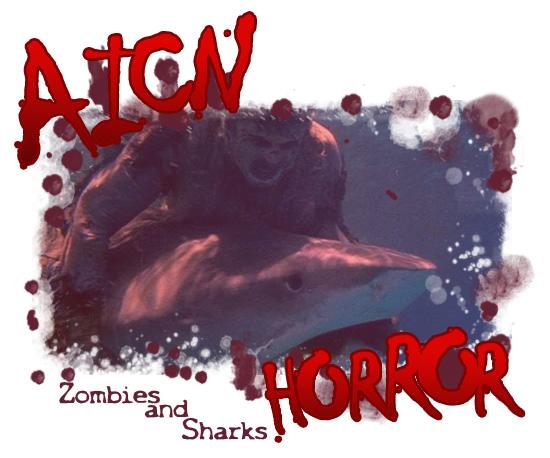 Logo by Kristian Horn
What the &#$% is ZOMBIES & SHARKS?
---
Greetings, all. Ambush Bug here with a special AICN HORROR Q&@ with Lowell Dean, the mad mind behind the darling of this year's CineCoup competition WOLFCOP. Lowell is here to tell us all a little more about what it means to be a wolf in pig's clothing (sorry, I couldn't help it!)…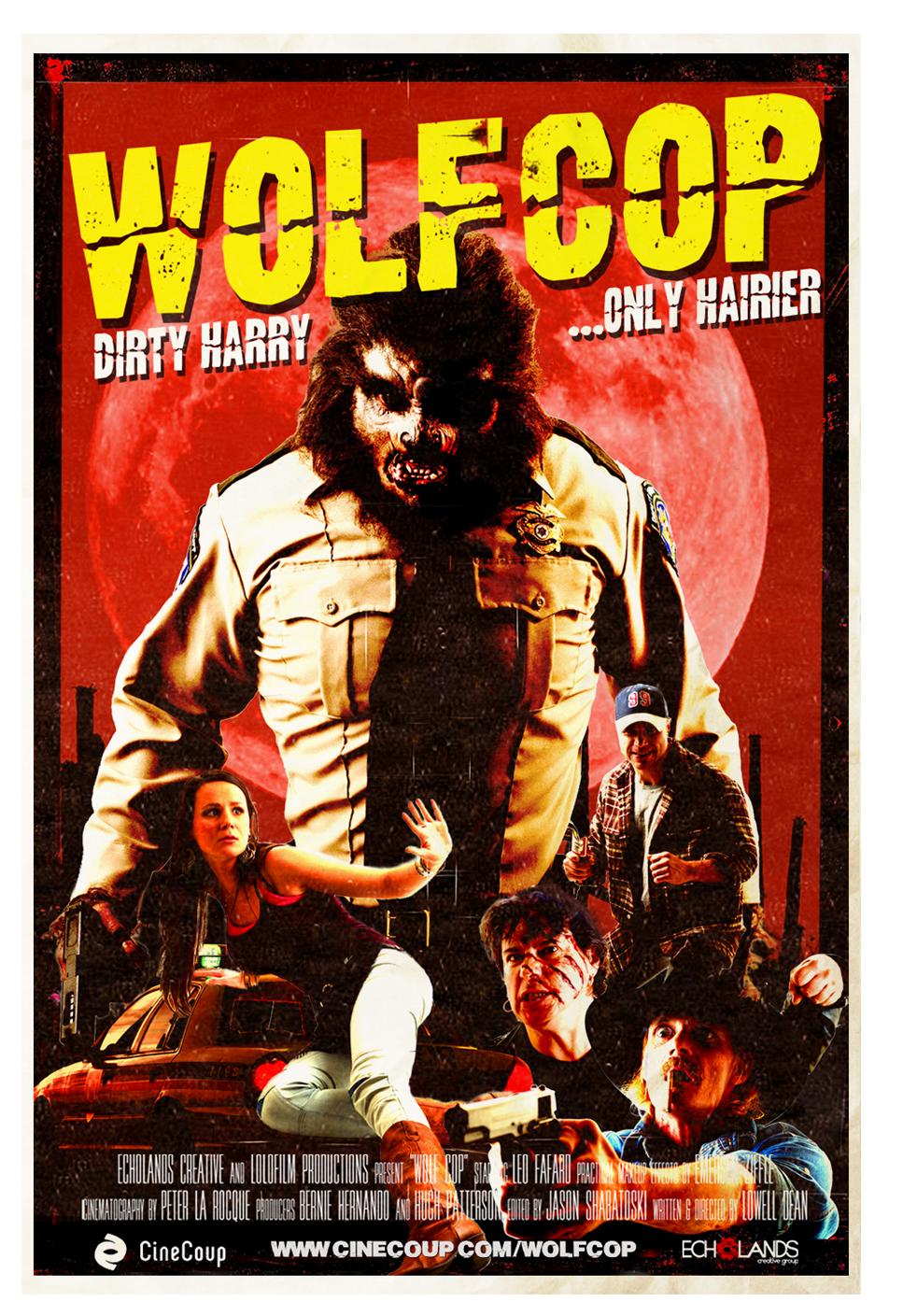 BUG: How did the idea of WOLF COP come about?
LD: I was about to write a feature script and I couldn't decide between two ideas in my brain - a gritty cop film or a werewolf horror film. I jokingly thought about smashing the two ideas together, and once I pictured it I couldn't stop thinking of that absurd premise. I needed to write it.
BUG: What is CineCoup and how did you become interest in submitting this film for it?
LD: CineCoup is a Canadian competition where filmmakers compete through social media to get their film made. Teams submit their trailer and produce weekly mission videos. Anyone can join the site to rate videos, comment, and interact with the filmmakers. It's a social hub for indie filmmaking. It started with 92 entrants, and every 2 weeks projects are eliminated. The final winner of CineCoup gets a million dollar budget and the guarantee to have their film screen in theatres across Canada. When we first heard of CineCoup, I already had a first draft of the WOLFCOP script, and we had just shot a concept trailer. It was fate!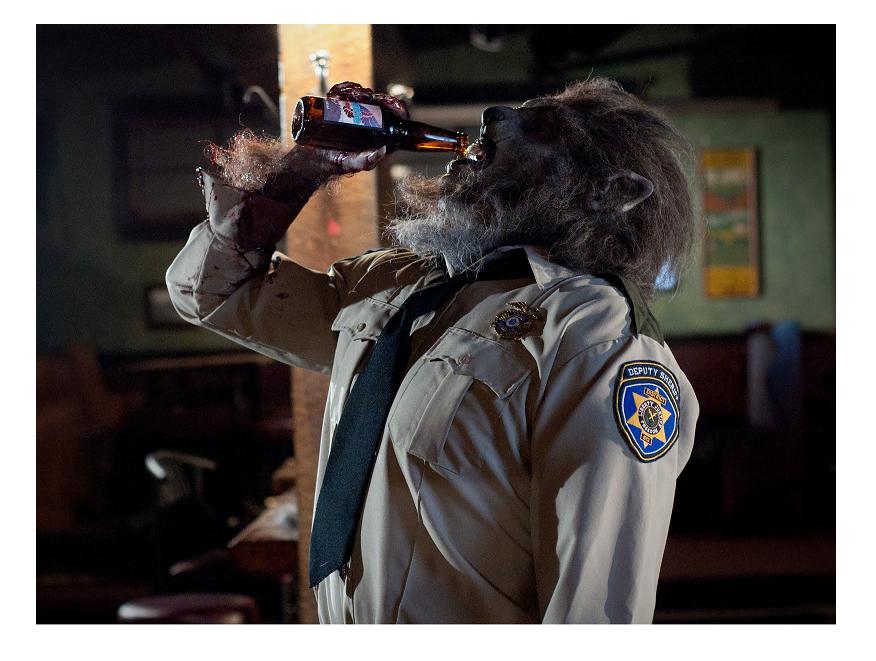 BUG: The film seems to be part horror and part comedy. How do you plan on balancing between the two?
LD: We are calling it a horror but yes very aware that it is comedic as well. It is called WOLFCOP after all! I find that people (in general) will laugh at a horror film, but they will never be scared by a comedy. It is an odd double standard, I know. In terms of tone, I am inspired by movies like An American Werewolf In London and Scream, movies that brand themselves horror... but that are two of the funniest films I know of. So to answer your question, it will be funny because we will take our absurd subject matter VERY seriously.
BUG: How did you come up with the look of the werewolf?
LD: The look was created in collaboration with our practical effects artist, Emersen Ziffle. He and I had numerous talks about balancing the humanity and the monster. We did sketches and makeup tests. Much like balancing horror and comedy, coming up with the character's look has been a work in progress - but Emersen is quite talented and knows his stuff!
BUG: The transformation scenes are always a highlight of werewolf films. What makes your transformations unique?
LD: We have some really twisted stuff in mind. I don't want to give anything away, but Emersen and I both feel we've come up with a transformation sequence that is referential of classic films but also truly unique. It will be done with practical effects, and it will haunt your nightmares.
BUG: From the trailer, it looks as if the werewolf transformation is going back to its roots in witchcraft. What went into this decision?
LD: I was sick of seeing the same old "guy get bitten by a wolf on the side of the road" in movies. I was researching werewolves, in the early stages of writing it, and I came across a lot of older stories and films that dealt with the curse of the werewolf concept. I don't know why it hasn't been as prevalent in recent werewolf culture, but I think the curse is a fun way to go. It also works well with our film's "throwback" style.
BUG: Is the film complete or do you have much to do to complete it?
LD: The film is not complete. We are still in development; all we have at this stage is our concept trailer and a script. If we win CineCoup, we will be given a full budget for production, so we are really focused on winning this contest. If that doesn't happen we'll seek out other sources of funding.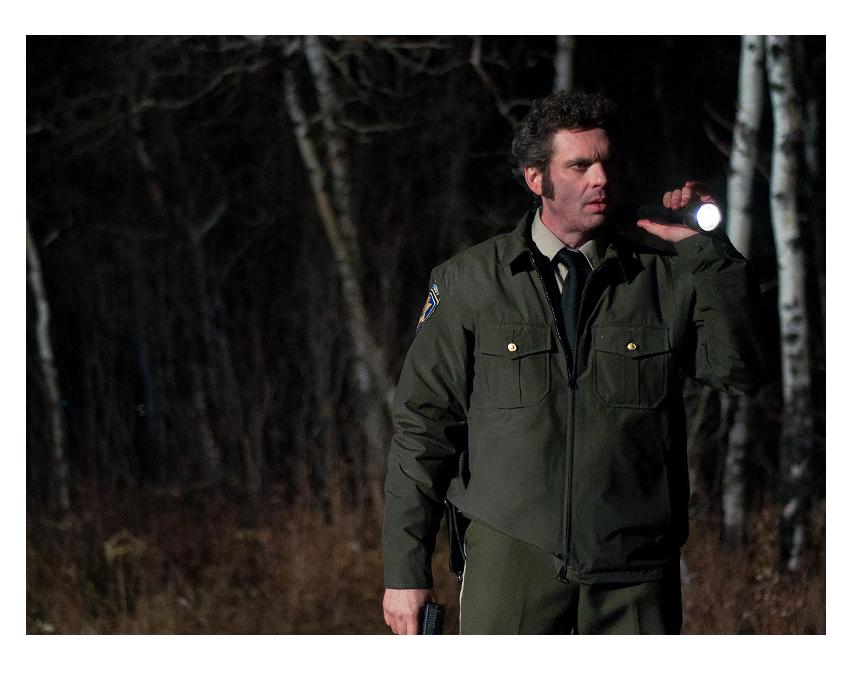 BUG: Though attempts have been made, why do you think werewolves haven't caught on as vampires and zombies have and what does WOLF COP have that might turn that around?
LD: I think werewolves just aren't given the credit they deserve. They need more love and care, and have the potential to be just as interesting as other monsters. Werewolves are all about internal conflict. I think WOLFCOP will bring new attention to werewolves because we are going to respect the werewolf mythology but also add a new spin on it. It's not just about struggling to retain your humanity when cursed with being a monster; it's about rising above it...and becoming a hero. We are bringing the beast back to the limelight with a vengeance.
BUG: What's your plan on marketing WOLFCOP and who do you think the target audience is for it?
LD: I think the target audience is probably teen boys and up. It probably skewers more to a male audience, but I'm hoping everyone will embrace the absurdity of it. I really look forward to marketing it, though we don't have any set plans in stone yet. I think since the idea of WOLFCOP is so fun, there is a lot of opportunity for some outside the box marketing. I'd love to see a WOLFCOP video game or tie-in graphic novel for sure. This character could live in many formats.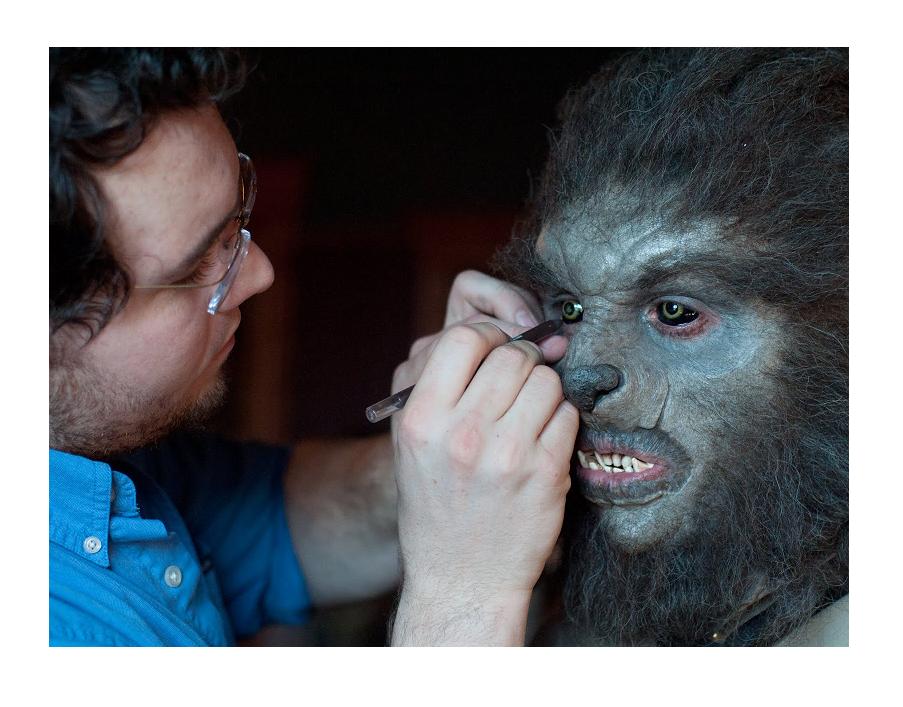 BUG: What did you learn in filming 13 EERIE (reviewed here) that you brought over to WOLF COP?
>LD: The lessons I learned on 13 EERIE are invaluable for WOLFCOP. A million dollars is not a lot of money... even though it sounds like it. I learned you have to move fast, be clear and concise in what you want, and most importantly you have to prepare as much as possible in advance - especially when it comes to scenes heavy in practical effects. I'm sure I will learn a whole new set of lessons on WOLFCOP especially since it is my script that I'll be directing. I look forward to the challenge.
BUG: When do you think audiences can see WOLF COP?
LD: If all goes as planned, early 2014. That is when the winner of CineCoup will hit Canadian theatres. If we don't win, I'm still hoping we go into production in the coming months. The world needs more WOLFCOP.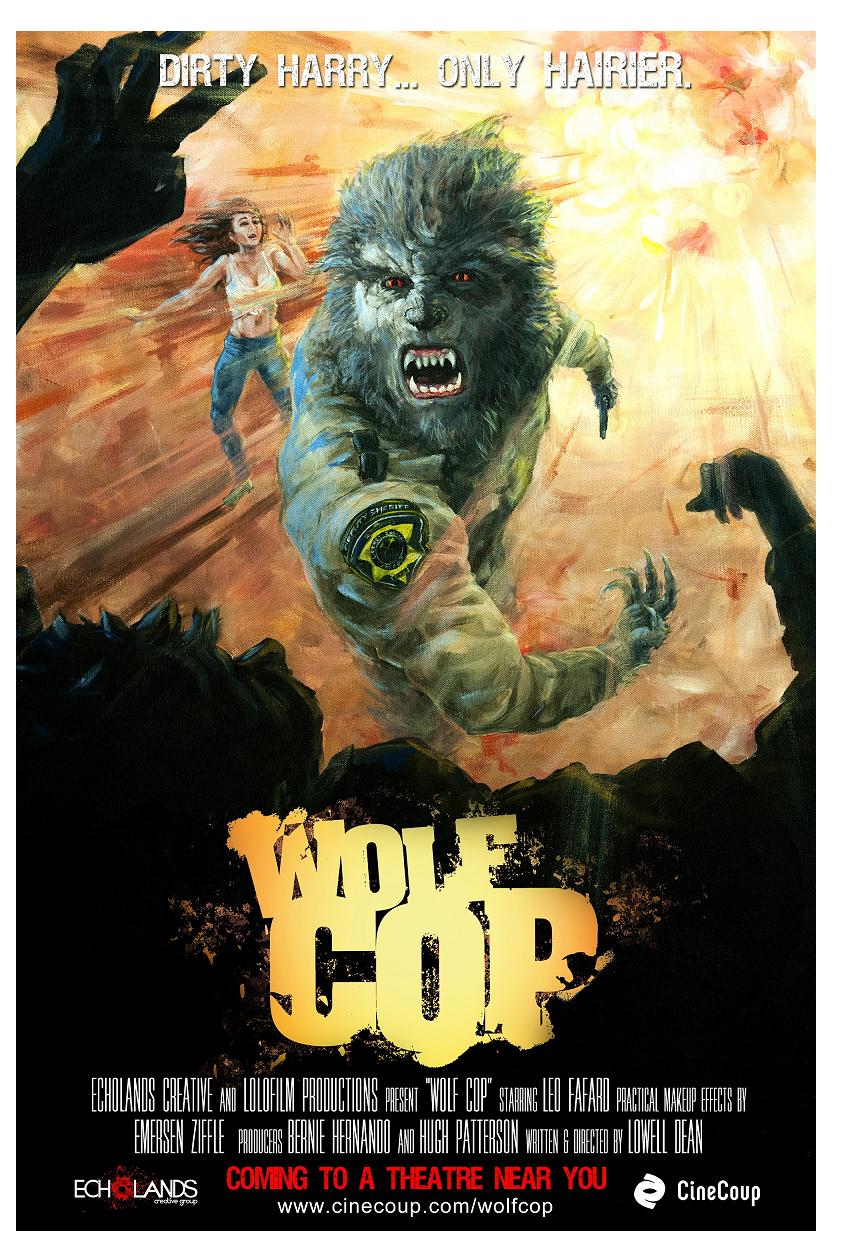 BUG: What other projects do you have in the works?
LD: I have two other (completed) horror scripts ready to go. One I co-wrote with my sister in law - a really dark road movie, and the other is a supernatural comedy. I'm hoping to get those produced next.
BUG: Anything else you want to tell readers of AICN HORROR about WOLF COP?
LD: I just want to thank everyone who has taken the time to support our project during the CineCoup competition; by commenting or sharing or promoting us online. If anyone wants more information just find us on Facebook and Twitter by searching "WOLFCOP the movie" or just go
here
. I'm amazed by the overwhelmingly positive reaction we've gotten to our trailer, and I'm very passionate about getting this film done and done right. Thanks for helping spread the word.
BUG: Well, best of luck to you. Check out this teaser trailer for WOLFCOP below!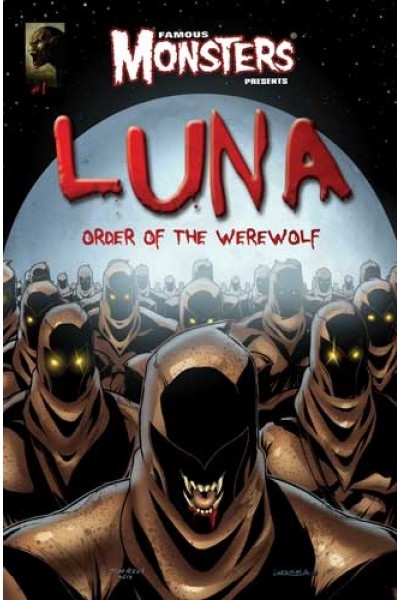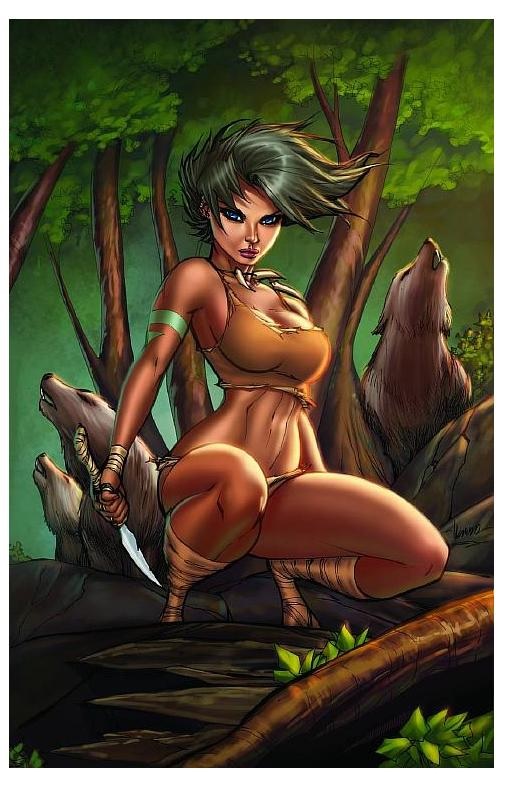 Ambush Bug is Mark L. Miller, original @$$Hole/wordslinger/writer of wrongs/reviewer/interviewer/editor of AICN COMICS for over 12 years & AICN HORROR for 3. He has written comics such as VINCENT PRICE PRESENTS THE TINGLERS & WITCHFINDER GENERAL, THE DEATHSPORT GAMES, & NANNY & HANK (soon to be made into a feature film from Uptown 6 Films). He has co-written FAMOUS MONSTERS OF FILMLAND's LUNA: ORDER OF THE WEREWOLF (to be released in 2013 as a 100-pg original graphic novel). Mark wrote the critically acclaimed GRIMM FAIRY TALES PRESENTS THE JUNGLE BOOK from Zenescope Entertainment & GRIMM FAIRY TALES #76-81. Look for GRIMM FAIRY TALES PRESENTS THE JUNGLE BOOK: LAST OF THE SPECIES available in February-July 2013 and the new UNLEASHED crossover miniseries GRIMM FAIRY TALES PRESENTS WEREWOLVES: THE HUNGER #1-3 available in May-July 2013! Follow Ambush Bug on the Twitter @Mark_L_Miller.
---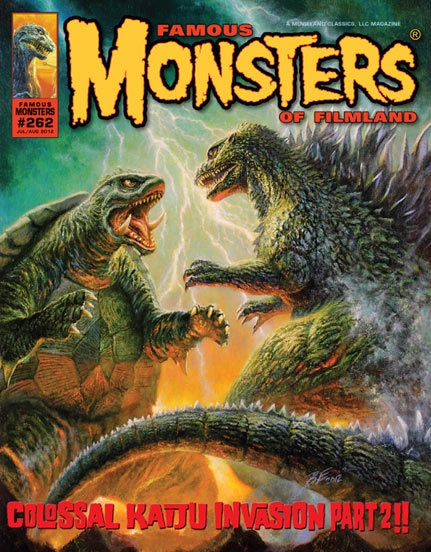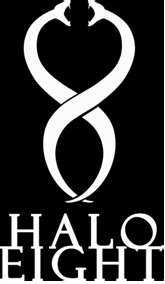 Check out the FAMOUS MONSTERS OF FILMLAND Website for all things horror!


Interested in illustrated films, fringe cinema, and other oddities?
Check out Halo-8 and challenge everything!



---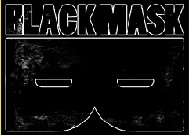 Find out what are BLACK MASK STUDIOS and OCCUPY COMICS here and on Facebook here!





---
Find more AICN HORROR including an archive of previous columns on AICN HORROR's Facebook page!