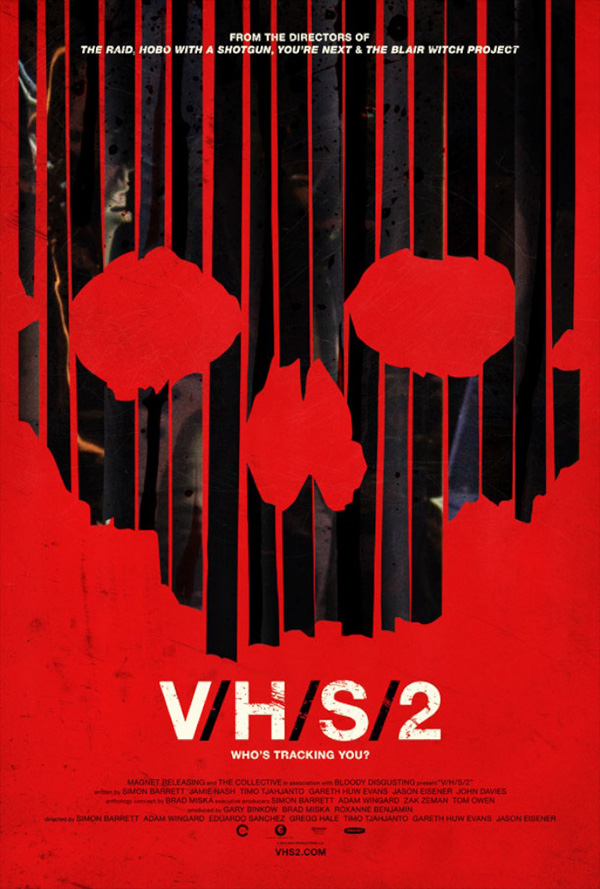 Nordling here.
V/H/S/2 is leaps and bounds better than the original. I saw it at SXSW this year, and I can't wait to watch it again. So if you're interested in seeing the movie and want to stay spoiler-free, I urge you not to watch this 1 minute scene from Gareth Evans' segment, "Safe Haven." I'm serious here - if you don't care about being spoiled on one of the movie's truly horrifying moments then go ahead, but otherwise, steer well clear. Don't say I didn't warn you.
Even without context, it's a pretty amazing moment, but when you do see it in the film, it's even more frightening. So, yeah, don't watch this. Unless you have to. This scene came on a flash drive that was delivered to a few movie writers around the internet, and just seeing this brief moment again makes me want to see the whole movie again right now. So... just skip this scene. Okay?
V/H/S/2 will be On Demand and iTunes June 6th, and in theaters July 12th. You should wait for the theater.
Nordling, out.