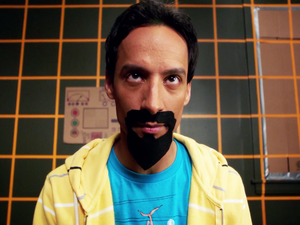 "Community" creator Dan Harmon, unceremoniously jettisoned from his role as "Community" showrunner at the end of season three, tweeted 10 days ago:
Yes yes yes! I'm back I'm back I'm back. You can thank @joelmchale.
Subsequent Harmon tweets and insider reports, however, suggest not all details have quite been ironed out.
But on Monday Sony, which produces the show, confirmed that Harmon is officially back on board as "Community" showrunner.
So I'll start watching again. I found myself abandoning the series two episodes into its fourth, Harmon-free season.
"Community" and "Parks and Recreation" were the only two sitcoms NBC renewed for the coming season.
Rumors of Harmon's possible return have been circulating since early May.