Nordling here.
Animation takes a long time, whether if it's hand-drawn or computer animated. So does independent filmmaking; when there's no studio money or support to back up a project, they can die on the vine, and do all the time. So for animated independent productions, the path from concept to release can be especially precarious.
It helps, of course, if you have a great story behind it, and Tad Williams' TAILCHASER'S SONG is a terrific novel to adapt an animated feature on. Animetropolis Productions has teamed with IDA and EFG-Renascence to bring the novel to the screen in a 3D CG animated film. It was also announced that director Peter Ramsey of RISE OF THE GUARDIANS would serve as Executive Producer to the film, helping to bring his unique talents to the production.
At Houston's Comicpalooza convention this weekend, I sat down with producers Paul Alvarado-Dykstra and Samantha Inoue-Harte to look at the material so far, and it was quite impressive. The animation that I've seen was lush and rich with color, but it wasn't what you'd expect from your average CGI animated film. Instead, it looked to me like a whimsical paintbrush just went nuts on the canvas. It finds a comfortable medium between realism and the fantastical imagery of the book, and it felt entirely appropriate to the source material. For fans of this novel, I think the story is in good hands who will do it justice. Here's the teaser poster: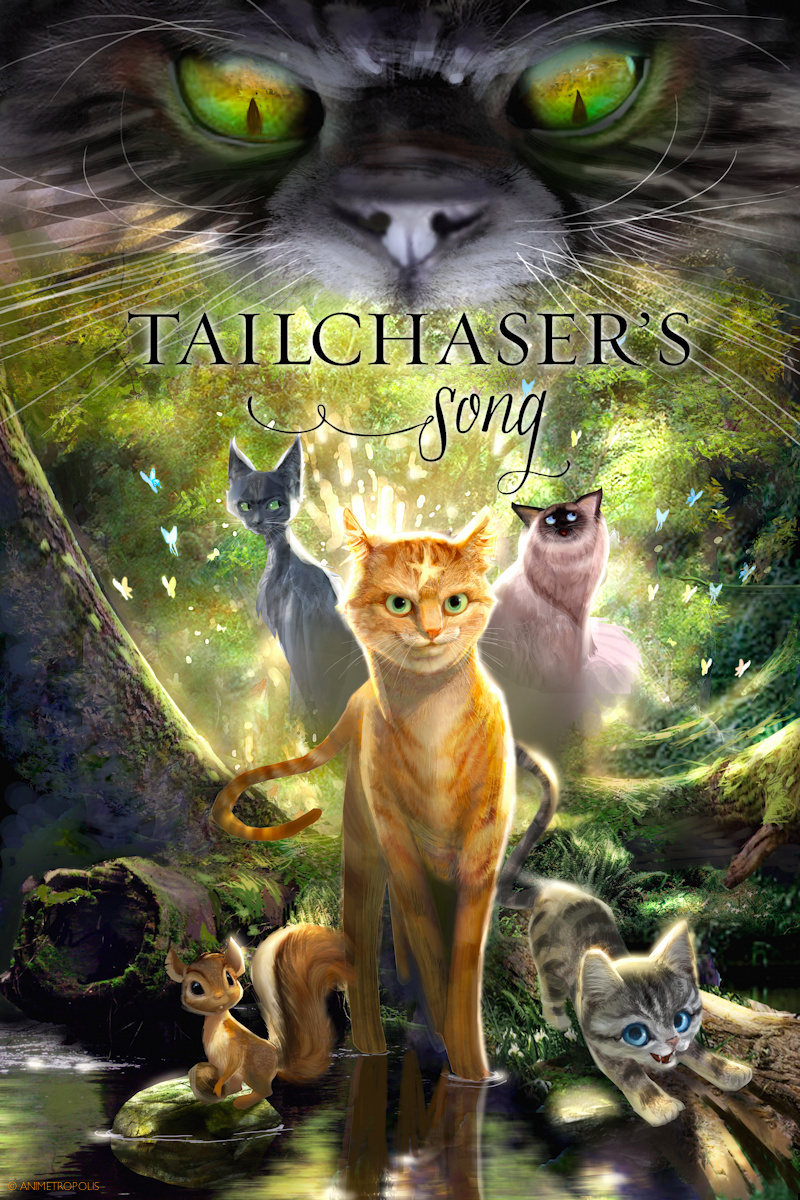 TAILCHASER'S SONG doesn't have a release date yet, but expect to see it within the next couple of years. The animators are taking their time creating a unique 3D feature that will hopefully charm movie audiences everywhere.
Nordling, out.