Howdy do, everyone, it's Papa Vinyard here.
Focus just released two new posters for the finale of Edgar Wright, Simon Pegg, and Nick Frost's "Cornetto Trilogy". In addition to the glowy-eyed scary things we saw in the trailer and teaser poster, now we get a better look at the rest of the cadre of British beer-drinkers which (aside from Pegg and Frost) also includes Paddy Considine, a Bluetoothed (and all growsned up) Martin Freeman, Eddie Marsan, and Rosamund Pike holding what looks to be the leg of a chair. I guess she's gonna bash someone (or something) in the head with that thing; should have known these three films would have a throughline beyond the presence of ice cream (and blood).
I love how, aside from the obvious Body Snatchers thing going on, they're not explicitly revealing the nature of the threat, and are highlighting this eclectic (and consistently entertaining) group of actors. And I really dig how Simon Pegg's entire persona seems to change by what color he dyes his hair.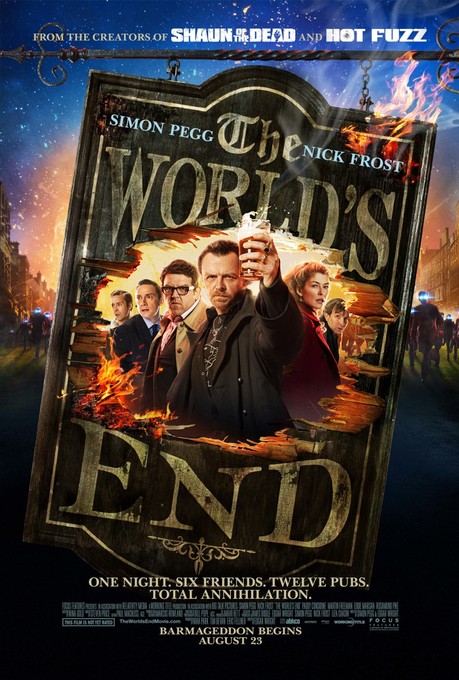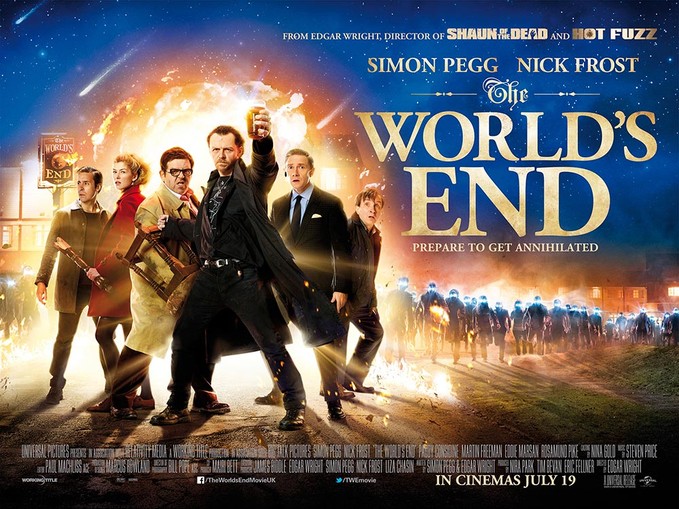 THE WORLD'S END opens August 23rd.


-Vincent Zahedi
"Papa Vinyard"
vincentzahedi@gmail.com
Follow Me On Twitter