Hey Yo! Draven here.
JoBlo has exclusively learned that the villain for next year's GUARDIAN OF THE GALAXY is going to be Ronan The Accuser. It's unclear if this is going to be in addition to Thanos or if Thanos is going to be saved only for THE AVENGERS 2.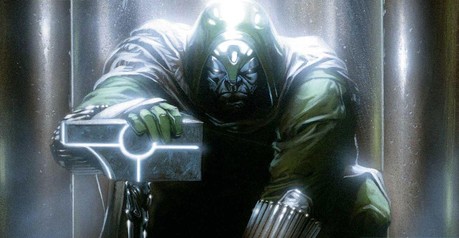 This is still pretty cool news, as it means GUARDIANS really is going to be cosmic and won't be pulling any punches. Lee Pace was just cast in the film in a role that was only decribed as "a villain" and it's not known if he is going to be playing Ronan (don't be surprised if he is) or somebody else.
I am really excited for GUARDIANS as it is seems like it will be the next step in the evolution of comic book movies. I love that Marvel is taking a risk not only with the material but with writer/director James Gunn as well. The casting so far has been spot on in my eyes and I can't wait for us to get our first glimpse of footage from this film.
What do you guys think of this news? Was there a better villain out there that they could have used?
GUARDIANS OF THE GALAXY hits theaters, August 1st, 2014.
Follow me on Twitter here!