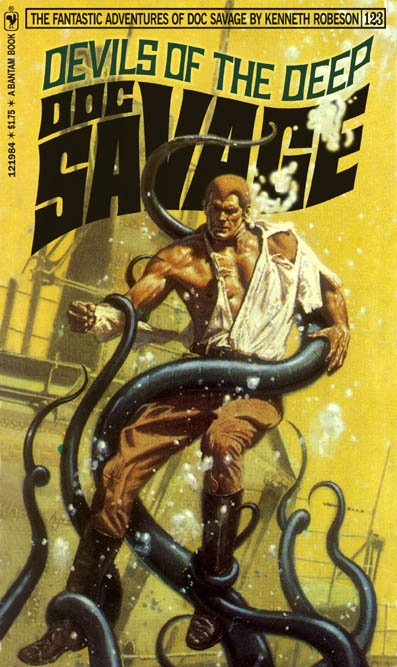 Beaks here...
IRON MAN 3 has only been in U.S. theaters for five days, but it's already hauled in $700 million worldwide. By the end of its theatrical run, it will almost certainly be one of the top ten grossing movies in film history (not adjusted for inflation). This means good things are going to happen for the folks most responsible for its success. Thank god Shane Black is one of those people.
Though Black has expressed a desire to write characters who are able to express themselves in slightly more colorful (i.e. R-rated) terms, it looks like he's going to be sticking around the four-quadrant neighborhood for a little while longer. According to The Wrap, Sony and Black have struck a deal that could very well result in DOC SAVAGE being his next film. Black has been developing a take on the old-school pulp character, who was last seen on the big screen in the George Pal produced DOC SAVAGE: THE MAN OF BRONZE. The rennaisance-man character (a definite inspiration for Earl Mac Rauch's Buckaroo Banzai) seems right up Shane Black's endlessly inventive alley; there's a world of possibilities with Savage, and I just love the idea of Black getting to exploit them.
Black co-wrote the screenplay with Anthony Bagarozzi and Charles Mondry. It'll be interesting to see just how quickly this project moves forward.