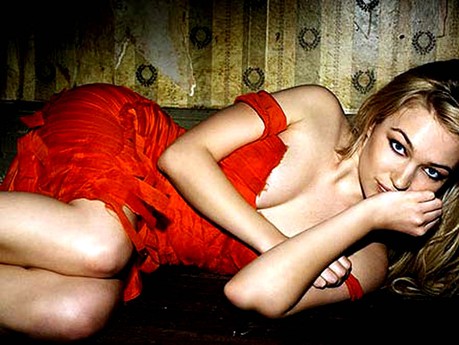 The lovely Sophia Myles will appear in Mister Bay's new TRASNFORMERS movie alongside the already announced Kelsey Grammer and Mark Wahlberg.
While the studio is keeping her role under wraps, an individual familiar with the script has told TheWrap that Myles will play a scientist.
...reveals The Wrap HERE.
Geeks may best remember Myles for her roles in a few UNDERWORLD movies, and Howard McCain's hugely under-appreciated OUTLANDER. She also played 'Reinette' in a Steven Moffat-scripted, Tennant-era DOCTOR WHO episode called The Girl in the Fireplace - a role which, rumors suggest, she may someday revisit.
The new TRANSFORMERS will roll into theaters June 2014.