Beaks here...
If you don't want to know what happens in THE AMAZING SPIDER-MAN 2, for the love of Benji get the hell off of this page!!!
For those of you who've decided to stay... well, this could be much ado about nothing, or confirmation that Gwen Stacy won't be appearing in THE AMAZING SPIDER-MAN 3. Here's the evidence provided by SHH and Slashfilm:
Behold, the lovely Emma Stone as Gwen Stacy!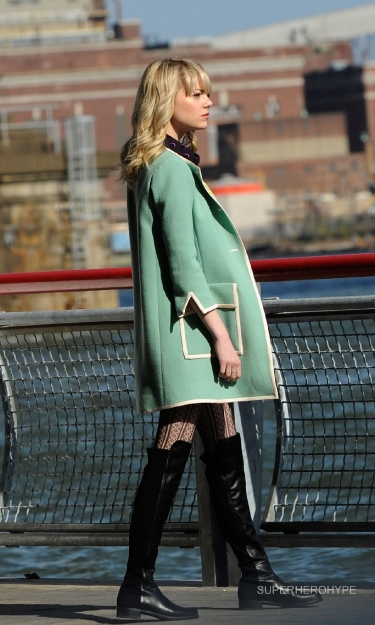 That outfit looks familiar right?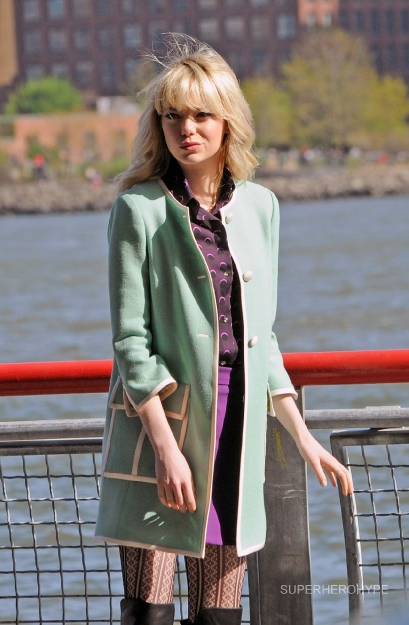 That's 'cuz we're all very familiar with a version of it from the comics.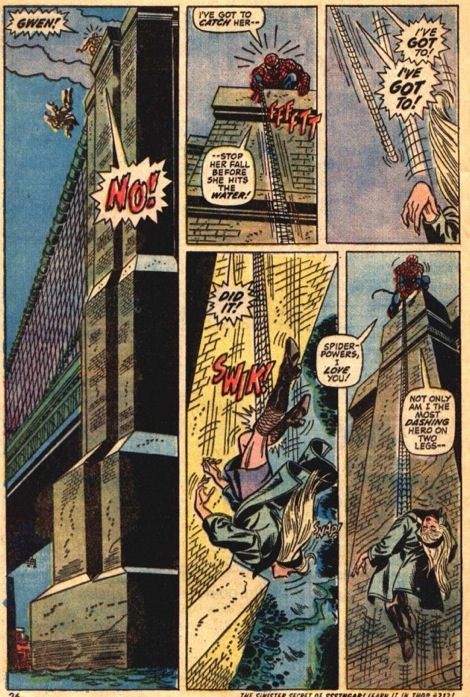 Misdirection or dead giveaway? You make the call.