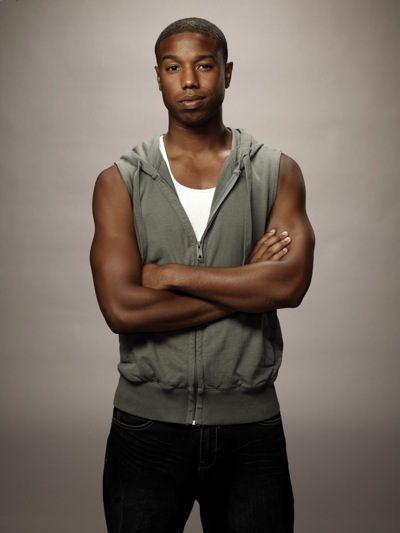 Beaks here...
There have been some interesting rumors getting published regarding 20th Century Fox's FANTASTIC FOUR, but, thus far, nothing concrete in terms of actual casting. Well, that changes today.
The Wrap's Jeff Sneider has learned that Michael B. Jordan is in contention to play Johnny Storm aka The Human Torch in the Josh Trank-directed reboot. Unlike previous casting rumors, this is 100% true, and has been for quite some time. Other names have come and gone, but Jordan has been Trank's number one choice for Storm for months. And why wouldn't he be? Jordan is a terrific actor with charisma to incinerate. If you're wondering "Does that mean Sue Storm will be African American, too?", my answer would be "Not necessarily, and have you ever heard of adoption?" Jordan's up for the role because he is an immensely talented performer with big-time star potential. Fox and Trank (who previously directed Jordan in CHRONICLE) would be out of their minds not to consider him.
Sneider correctly credits the FANTASTIC FOUR screenplay to Jeremy Slater with "an assist" from Seth Grahame-Smith. The film is currently set for a March 6, 2015 release, so the studio still has some time before they lock in on a cast, but this is giant leap in the right direction.