Hey folks, Harry here... There are days where I find something on my Facebook feed that just kind of blows my mind. I'm friends with a Steve Schnier of Canada. He had this crazy insane geek compelled notion when he saw JJ Abrams' Enterprise model. I bet that'd look cool in space. And he set about to do it! And film it! And recover it!
So he launched his Enterprise model: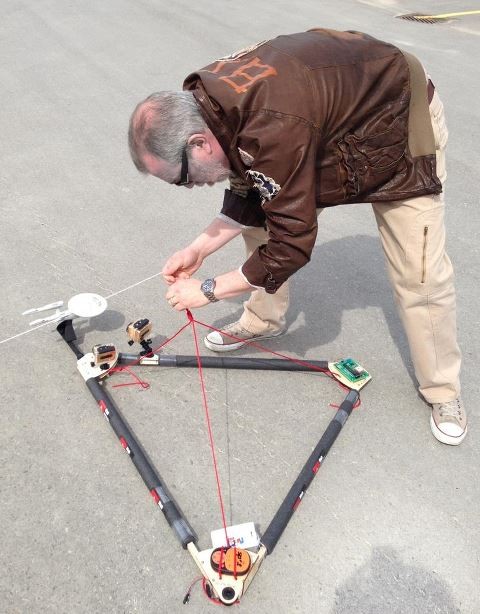 And today he posted this pic of the model in SPACE!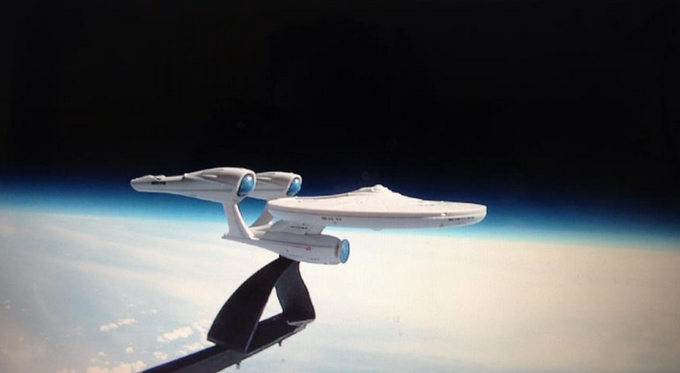 It wound up coming down in Georgian Bay, Canada... The HONEY HARBOUR BOAT CLUB AND MARINA recovered the rig and returned it to Steve. His latest postings tell us that he'll be posting the first video of a model Enterprise launched into Space and recovered. I'll update this story with that - as soon as I see it!
But man. That's just too cool. He isn't attached to the new STAR TREK, he's just a fan that saw the ship and had a notion of boldly taking it where no NCC-1701 has gone before. TOO COOL! Now somebody get the Millenium Falcon up there!