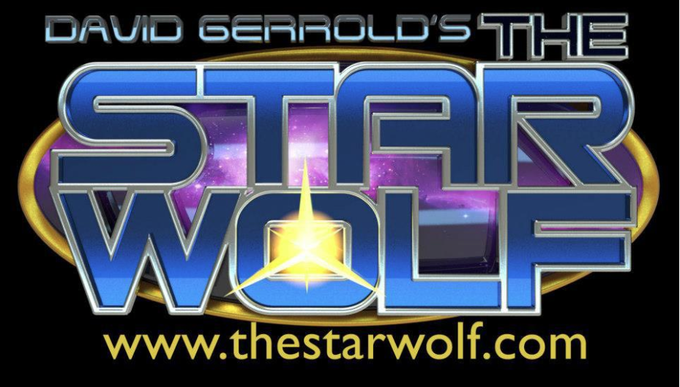 Unless my memory completely fails me here, STAR WOLF - as a 'series concept' - has actually been around for some time now (I seem to recall having a script for it on my desk at one point?).
But, and I can say this from personal experience, getting a series started is one tough motherfucking gig. No matter how qualified or brilliant a show's creators or pedigree may be...no matter how awesome a show's concept as a whole...a number of hugely complicated factors go into The Powers That Be's decision making processes regarding what gets made, what doesn't, and why. So much so that it's somewhat amazing any shows of any ilk are generated at all.
Bringing us to an element of Kickstarting I think many non-industry folks don't entirely recognize just yet: Kickstarting is not merely about empowering fans and followers to throw in on a production they'd like to see - it's about enabling creative forces to circumvent the wild, dangerous, and not-always-rational obstacles and perils which are regularly encountered when attempting to launch a TV or film a project. It's about providing creators a landscape in which their visions and dreams can be realized in a way which affords them, and us, their purest and most unfiltered vision possible. And that's a petty potent tool when one truly thinks about it.
As such, I was very happy to see that STAR WOLF is now launching its own Kickstarter campaign. This is created by Nebula and Hugo-winning author David Gerrold, who scripted STAR TREK: THE ORIGINAL SERIES' The Trouble With Tribbles, served as a consultant on STAR TREK: THE NEXT GENERATION's first season, as well as authoring THE MARTAIN CHILD and a number of STAR WOLF novels. It's Executive Producer will be David C. Fein - whose staggeringly detailed work can be glimpsed in Robert Wise's 2001 Director's Edition of STAR TREK: THE MOTION PICTURE. Which, to this day, remains one of the best and smartest (if not the best and smartest) "Special Edition" undertakings in genre history (far surpassing Lucas' STAR WARS Special Editions in terms of its thoughtfulness and adeptness as far as I'm concerned).
Could this pair bring us a truly badass series? Their qualifications alone would seem a pretty great start - but we won't know for certain until we know for certain - so think about helping to make this happen.
Here's the STAR WOLF Kickstarter video featuring the Davids and some CGI tests. If you're 'in', you can find the STAR WOLF KICKSTARTER PAGE HERE.
STAR WOLF'S Facebook page is HERE.
-------------------
Glen Oliver
"Merrick"
- e-mail
- Twitter
- Google +