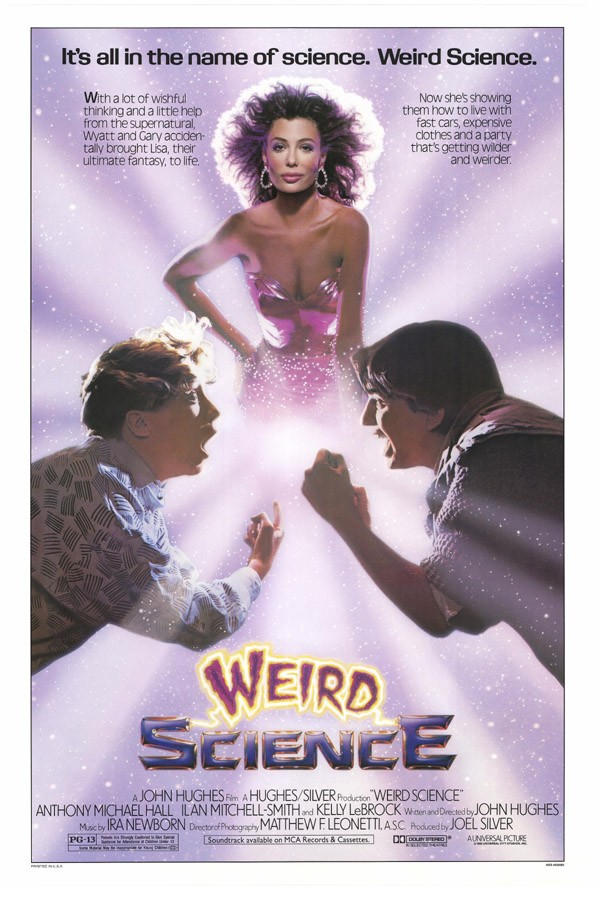 Universal and Joel Silver are looking to remake 1985's WEIRD SCIENCE. Writer/Director John Hughes' original starred Anthony Michael Hall, Bill Paxton, Ian Mitchell-Smith, Robert Downey Jr, and Kelly LeBrock in a FRANKENSTEINian fantasy about two dweebs who construct a perfect hot woman for themselves.
The picture was the third in a sequence of Huges-driven films which focused predominantly on coming-of-age trials and tribulations (the others being SIXTEEN CANDLES and THE BREAKFAST CLUB) - all featuring Hall in a significant role. FERRIS BUELLER'S DAY OFF came around a year later and, I suppose it could be argued, might constitute a fourth entry in Hughes' cycle. I've personally always perceived SIXTEEN, BREAKFAST, and WEIRD to be somewhat insular in terms of their thematic and tonal connectivity.
As for the remake?
This film will attempt to carve out its own identity by being redrawn as an edgier R-rated comedy in line with 21 Jump Street and The Hangover.
...says THIS piece over at Deadline.
The new movie is being scripted my Michael Bacall, who is a writer on SCOTT PILGRIM VS. THE WORLD (alongside Edgar Wright), the 21 JUMP STREET MOVIE, and PROJECT X (not the one about the irradiated chimps - the 2012 party one). Bacall is also an accomplished actor, having appeared in DJANGO UNCHAINED, GANGSTER SQUAD, INGLORIOUS BASTERDS, a bunch of other stuff, and MR. BELVEDERE.
The original WEIRD SCIENCE spawned a hugely unfortunate television spin-off of the same name, and may be chiefly remembered for its iconic theme by Oingo Boingo.
Well, and LeBrock.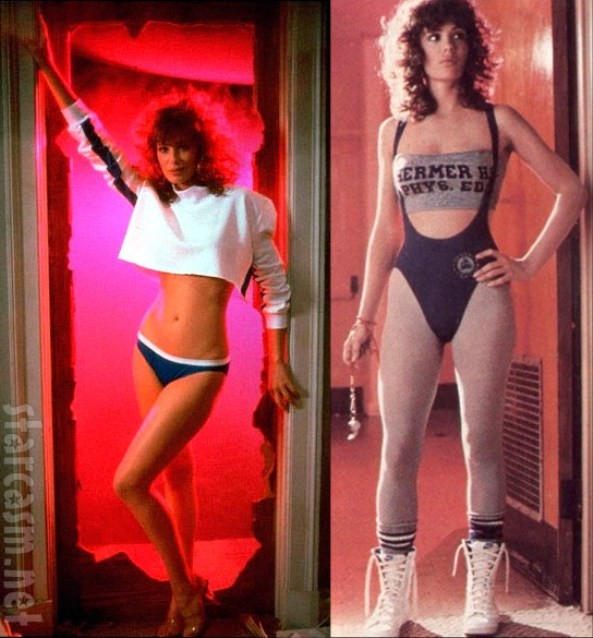 And the kids wearing bras on their heads.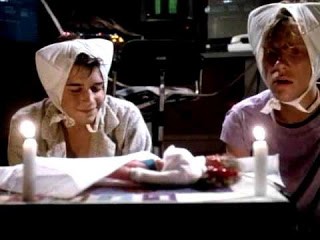 And Blob-o-Bill, I guess.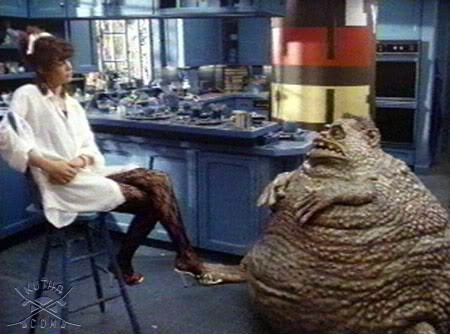 The original film as, by the way, was also produced by Joel Silver.
-------------------
Glen Oliver
"Merrick"
- e-mail
- Twitter
- Google +