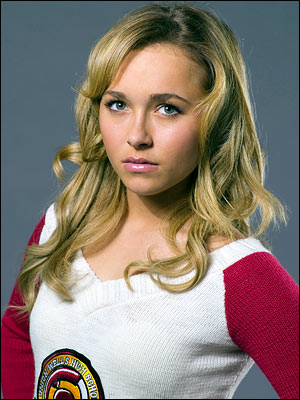 TV Line's Michael Ausiello is reporting that MSN/Xbox is contemplating a revival of the TV series everyone has been clamoring for: Tim Kring's "Heroes."
"Details remain sketchy," writes Ausiello, "but sources confirm that MSN is interested in relaunching the once red-hot NBC Universal franchise with new stories and heroes, while mixing in cameos from the original series' cast (schedules and interest permitting). The talks are said to be in the preliminary stages."
As I recall, 2010's series finale featured the cheerleader (now starring on ABC's "Nashville") revealing to the world her mutant healing powers.
The never-shot fifth season, if I remember correctly, was to depict how the world would deal with the knowledge that superhumans lived among us.
Milo Ventimiglia played an incestuous psychotic in last year's Adam Sandler comedy "That's My Boy" and will appear in Sandler's upcoming "Grown Ups 2." Adrian Pasdar has been a regular on "The Lying Game." Masi Oka is now gainfully employed by "Hawaii Five-0." Jack Coleman recurs as Angela's gay husband on "The Office." Sendhil Ramamurthy recurs on "Beauty and the Beast." Greg Grunberg is in "Big Ass Spider" and recurs in Lifetime's handjob hourlong "The Client List." Ali Larter co--starred in 2010's "Resident Evil: Afterlife." Zachary Quinto has been busy shuttling between "Star Trek" and "American Horror Story."
Find all of TVLine's exclusive on the matter here.

Blu At Last In Less Than Three Weeks!!