We'll soon see the great Anthony Mackie in Michael Bay's PAIN & GAIN (a film I, personally, am very much looking forward to). But what many Geeks are truly excited about is the actor's upcoming appearance in CAPTAIN AMERICA: THE WINTER SOLDIER, in which Mackie will play Sam Wilson - aka The Falcon.
Now we can get a good sense of what his Falcon will look like via this concept art which appeared on SpinoffOnline.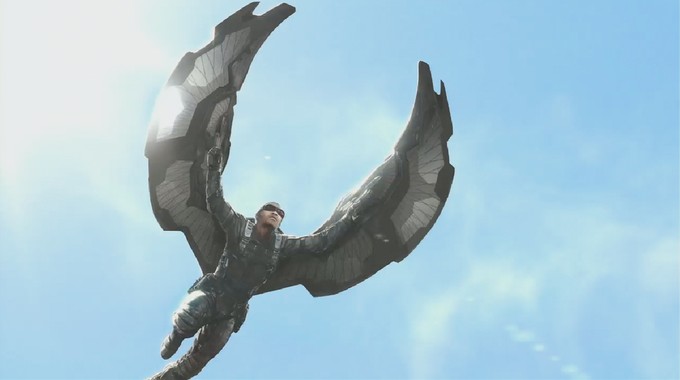 To be clear, this art appears to have been making the rounds for a few days, although (strangely) it hasn't seem to have gone terribly wide in terms of scuttlebutt and online discussion. Thus, I figured 'What the hell?'
Personally, I kind of like it - feels like a militarized CONDORMAN to me...and how can that be bad? (don't answer)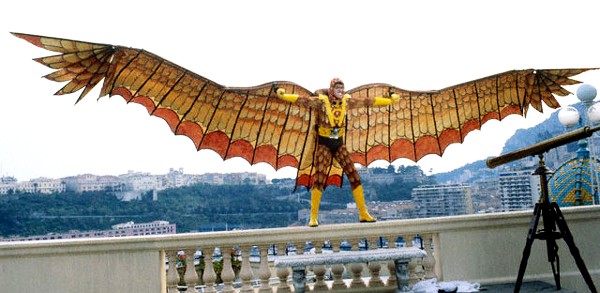 Although, ironically, the Marvel art for the character probably skews closer to Condorman than his CAP 2 outfit does.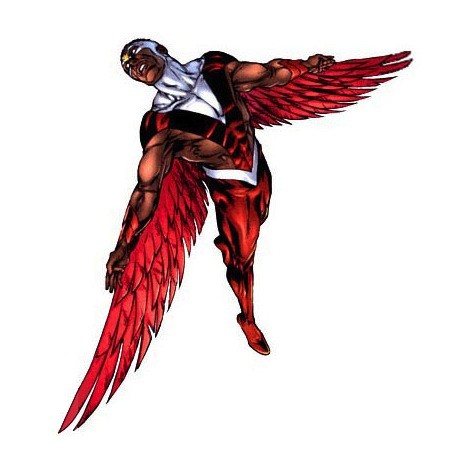 Mackie (affectionately) grouses about his new suit's lack of flamboyance in THIS recent interview with IGN.
Kinda hard not to sense The Powers That Be made the right call on this one, although every time I look at the comic Falcon I think 'Joel Schumacher' - and part of me kinda wonders what a Vegasy version of the costume might look like on the big screen. At the end of the day, I'd be perfectly happy never actually finding out.
CAPTAIN AMERICA: THE WINTER SOLDIER hits April 2014.
-------------------
Glen Oliver
"Merrick"
- e-mail
- Twitter
- Google +