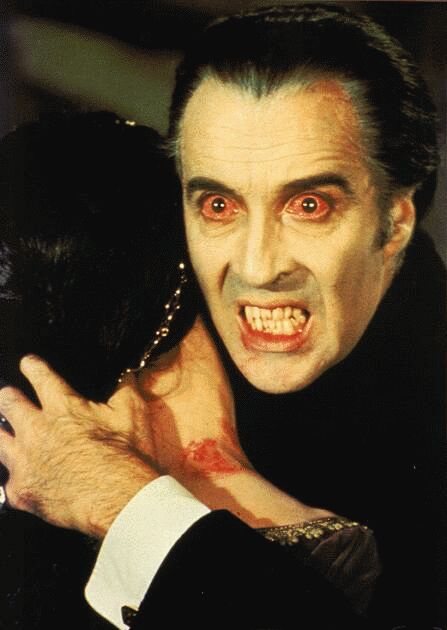 That's Right!!!!!
CHRISTOPHER "FUCKING" LEE IS IN THE NEXT STAR WARS MOVIE!!!
After a month of work, drilling numerous sources, but knowing it was true from the get go... but without tipping my hat.... I finally got the confirmation hours ago. The question, "What LORD OF THE RINGS actor is signed on board for STAR WARS EPISODE TWO?" That was all that I was asking. Not wanting anyone to say, "Ya know, Harry was poking around about Christopher Lee and Star Wars..." and it ending up elsewhere. So that was the question I was asking.
I can't tell you who my sources are. Though I know. But I know this is a DONE DEAL! So celebrate and be happy. CHRISTOPHER 'FUCKING' LEE is in STAR WARS. First it was Van Helsing, now it is the Dark lord himself, Dracula! Suddenly... Christopher 'Fucking' Lee is in the absolute top two most anticipated geek films on the Horizon. NOW... Sam Raimi.... Find a role for him in SPIDER-MAN!!!!
P.S. The Darth Kimball Hoaxers had not one iota of contact with this scoop. Both of the sources are absolute 100% truthful, never once led me in the wrong direction, spies. Also, this wasn't an 'e-mail' deal, this was a direct person to person deal. Those idiots are lying.