Ahoy, squirts! Quint here with today's Behind the Scenes Picture.
I figured an apt nod to Ebert here would be taking a look at the awesome Eborsisk from Willow. The name is derived from combining Siskel and Ebert, which is as good a name as any for this two-headed monster.
Before getting all offended, apparently the "faces" of the Eborsisk were more a nod to Ron Howard's brother, Clint, not a sly jab at the attractiveness of the critics.
To be mocked or parodied is the height of flattery as the saying goes, so there is no better way to give visual proof of Ebert's influence than to showcase the Eborsisk! This is a repost from last year, but these are special circumstances. Hope you enjoy the picture.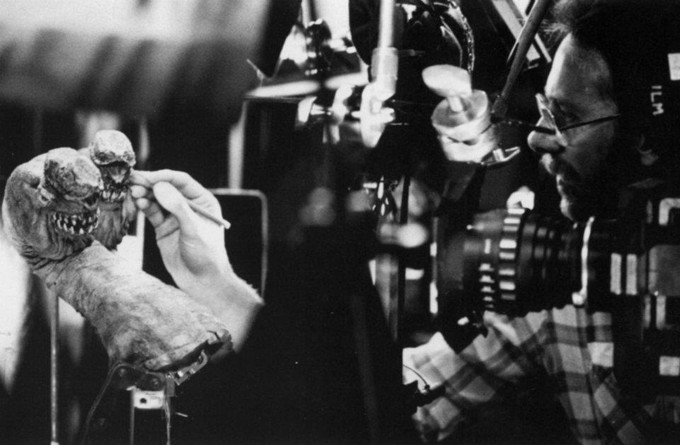 If you have a behind the scenes shot you'd like to submit to this column, you can email me at quint@aintitcool.com.
Tomorrow's pic's hands are dirty, too. What are you afraid of?
-Eric Vespe
"Quint"
quint@aintitcool.com
Follow Me On Twitter
I've got a lot of maintenance work to do on the previous BTS articles, but you can visit two pages worth of images (beware of some broken links thanks to the last server shift): Click here to visit Page One and Click here to visit Page Two