Ahoy, squirts! Quint here with today's Behind the Scenes Picture.
Today we have more than one pic, a couple of different angles of the filming of the Enterprise in dry dock as featured in Star Trek: The Motion Picture. The Jerry Goldsmith cue that kicks in when Kirk and company see the Enterprise for the first time gives me shivers. TMP isn't my favorite Trek by a longshot, but that moment is filled with such awe and majesty that it by far one of my favorite single Trek moments ever put to film.
You guys also already know how much I love model work, so I'll spare you that typical rant, but I will say that the practical effects work done on this film is outstanding and these models are incredible in these shots.
Many thanks to Michael Heintzelman and the PEG for these shots. Enjoy!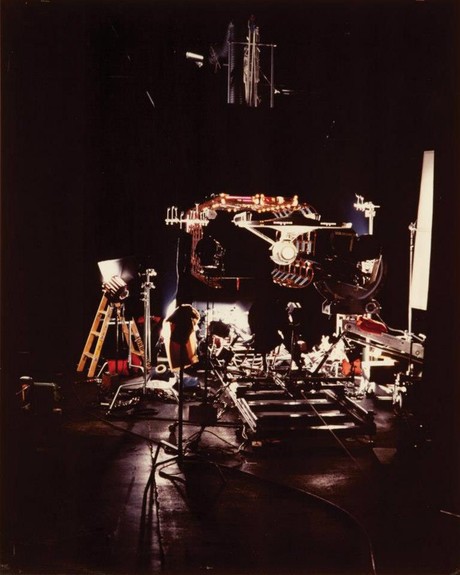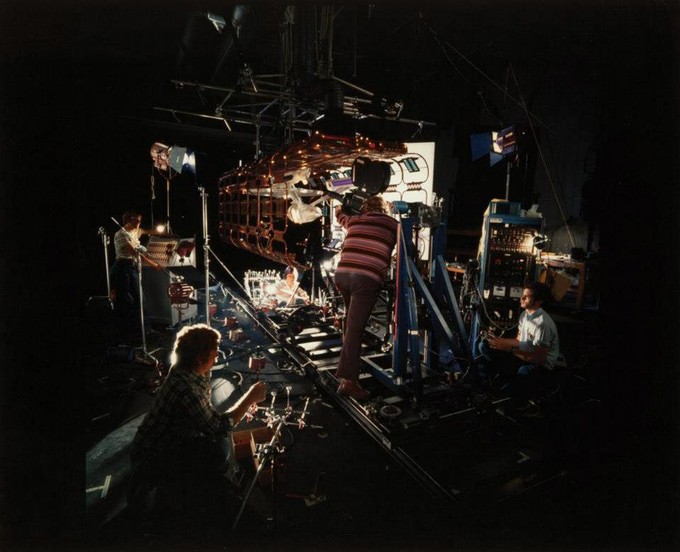 If you have a behind the scenes shot you'd like to submit to this column, you can email me at quint@aintitcool.com.
Tomorrow's pic is headed back to the ol' freezerino.
-Eric Vespe
"Quint"
quint@aintitcool.com
Follow Me On Twitter
I've got a lot of maintenance work to do on the previous BTS articles, but you can visit two pages worth of images (beware of some broken links thanks to the last server shift): Click here to visit Page One and Click here to visit Page Two