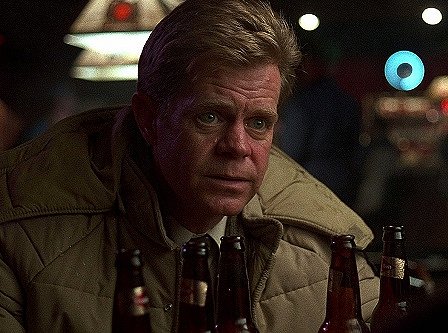 Beaks here...
William H. Macy is a phenomenally talented and well-liked actor, so, now that he's making his feature directing debut, it's hardly a surprise to find him rounding up a terrific cast to launch this new phase of his career.
According to The Hollywood Reporter, Laurence Fishburne, Billy Crudup, Anton Yelchin and Selena Gomez are signed to appear alongside Macy and Felicity Huffman in RUDDERLESS. The film centers on a father who discovers a box of his recently deceased son's original songwriting. To work through his grief, the father forms a band. Jeff Robison and Casey Twenter wrote the screenplay, which is based on an idea they developed with Macy.
Macy actually helmed an adaptation of Howard Korder's play LIP SERVICE for HBO in 1988, so this is technically his big-screen directing debut (not that the distinction makes much of a difference anymore, especially with dramas). He's been very active as a writer throughout his career, and has done a good deal of uncredited rewriting on a number of studio films in which he has appeared (usually to give his supporting characters a little more flavor). This may sound like diva behavior, but it's all done in a collaboratively respectful spirit. Macy's involvement in any project is a good thing. Directors are always happy to have him.
RUDDERLESS will begin shooting this month. Provided it all comes together as intended, it sounds like an ideal fit for the 2014 Sundance Film Festival. Looking forward to it.