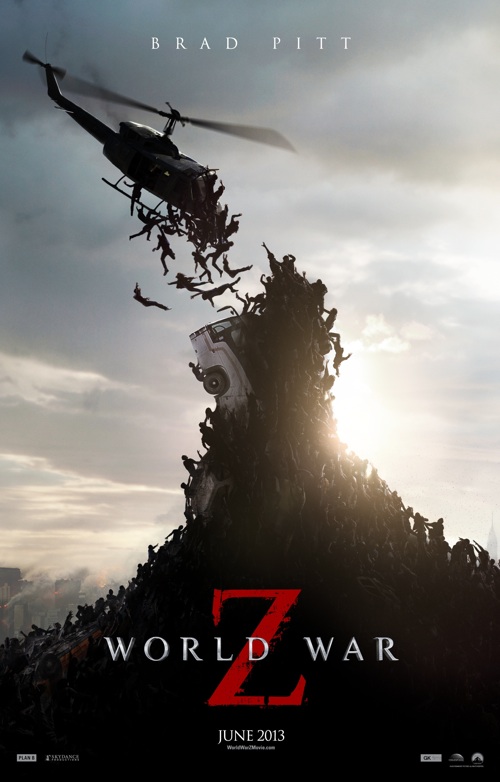 Beaks here...
We've seen the living dead walk, run, wield pistols, fight sharks, and, of course, dance, but have we ever seen them swarm like insects? From the very first teaser, I've enjoyed how Marc Forster's loose adaptation of Max Brooks's WORLD WAR Z envisions its legion of undead attacking like the army ants in THE NAKED JUNGLE. As you can see from the above poster, it's a nightmarish sight.
But WORLD WAR Z is not a traditional siege movie. It's a globetrotting, race-against-the-clock adventure about one man's hunt for the source of a pandemic threatening to wipe out civilization. To generate a bit of excitement for the film (which has been in production since July 2011), Paramount invited a group of journalists to the studio last week to show off some footage. My report on this event will go up this Friday, which is also when the new trailer will debut in theaters (attached to G.I. JOE: RETALIATION). But Paramount has no intention of waiting until Friday to show you the trailer. They want you to see it now. So get on that.
Thoughts?
WORLD WAR Z hits theaters on June 21, 2013. In case the above poster doesn't do it for you, here's a more understated version!