Ahoy, squirts! Quint here. I'm a big fan of You're Next... it's a simple, extremely well done home invasion flick that Lionsgate is getting behind to push in a big way, which is good. There was some worry among genre geeks that they were going to shelve the film since there was such a huge time between when they picked it up and when they planned to release it. But never fear, they seem to smell a hit and word 'round the campfire is they're going on a full marketing blitz and releasing this sucker wide.
That's all good news for genre fans and those of us who, you know, kind of like studios promoting original horror movies instead of the latest remakebootquel.
Three websites (Collider, ShockTillYouDrop and Bloody-Disgusting) premiered three different character posters for You're Next today. The home invaders wear animal masks (anybody remember the Australian thriller Fortress? Similar thing, but with kidnappers wearing holiday masks) and are all creepy and stuff. The posters show three of these animal masked sonsabitches and ask a very important question: Did you remember to lock your door?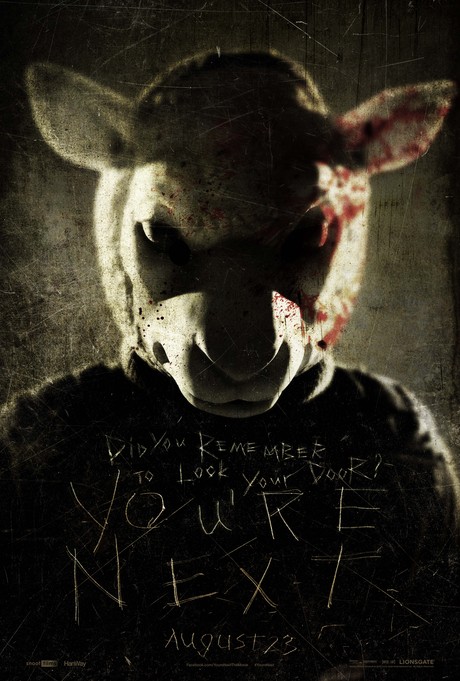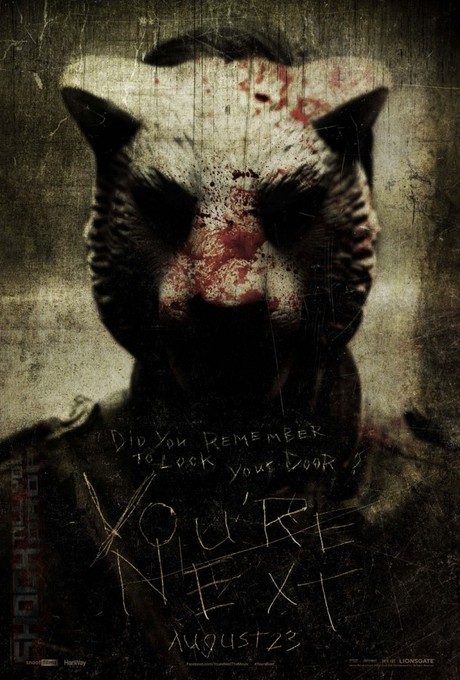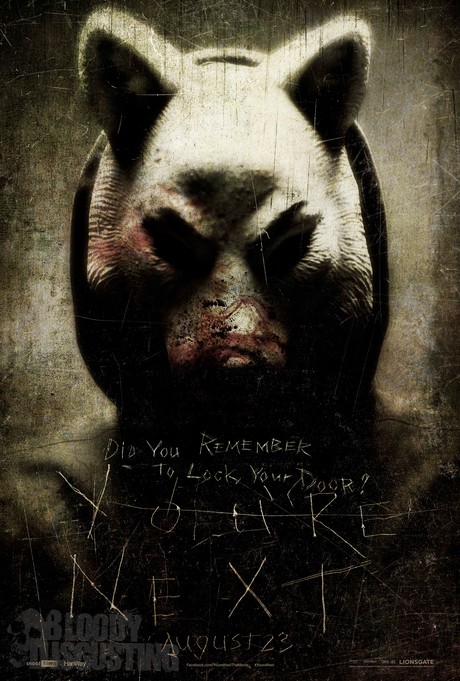 The flick releases in August and stars Sharni Vinson, AJ Bowen, Barbara Crampton, Amy Seimetz, Joe Swanberg, Ti West, Rob Moran and Nicholas Tucci.
-Eric Vespe
"Quint"
quint@aintitcool.com
Follow Me On Twitter